Dutch banking expert new CEO of Danske Bank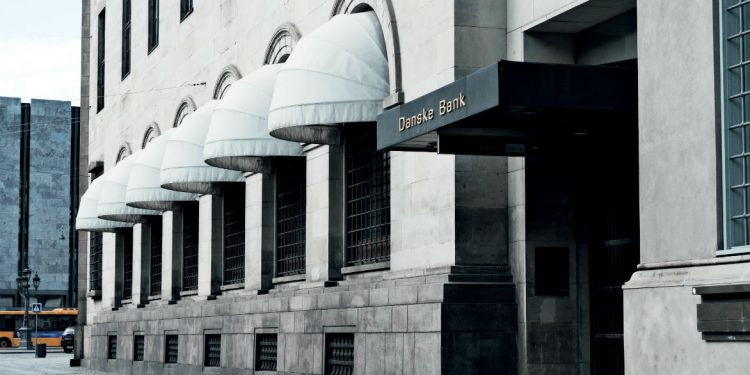 Amidst an election campaign focusing on immigration, Danish businesses nonetheless still need highly qualified foreign labour; new CEO of Danske Bank comes from abroad.
The article continues below.
By Bente D. Knudsen
Apparently, no Dane was qualified for the position at the head of Danske Bank, (or no one wanted it), so after the recent scandals associated with white washing, Danske Bank has gone abroad to find a new CEO.
In a press release issued 10 May 2019, Danske Bank's Board of Directors announces the appointment of 56-year-old Chris Vogelzang, who is Dutch, as new CEO.
"On behalf of the Board of Directors, I am pleased to announce Chris Vogelzang as our new CEO. He has extensive leadership and commercial experience within banking and has throughout his career managed difficult challenges and delivered good results. This makes Chris Vogelzang well qualified to lead Danske Bank. We have a big task ahead of us in continuing to rebuild trust and at the same time developing our business in pace with customer expectations and the technological development to ensure that we remain a leading Nordic bank," says Karsten Dybvad, Chairman of the Board of Directors.
The article continues below.
He will be relocating to Denmark on what seems to be his first expat experience since 2000, where, according to his C.V., he had worked for Dutch Shell in amongst other the UK and Uganda.
"I am very grateful for the trust that the Board of Directors has shown in me. Despite its current challenges, Danske Bank has all the prerequisites to continue to be a strong and competitive bank that creates value for all its stakeholders. As the largest bank in Denmark and a leading Nordic financial institution, Danske Bank plays an important role not only for its many customers and investors, but also for society. I look very much forward to get going together with my 21,000 new colleagues," says Chris Vogelzang.
Chris Vogelzang has an Msc Economics (1988) from the University of Groningen, he has worked for Dutch Shell from 1988 until 2000, when he transferred to Dutch Bank AbnAmro. Here he  held various positions such as CEO of Global Private Banking as well as CEO of Retail Banking.
Up until 2017 he was member of the Managing Board as responsible for Retail and Private Banking.
The article continues below.
Danske Bank's interim CEO, Danish Jesper Nielsen will continue in his current position as Head of Banking DK and member of the Executive Board of Dansk Bank, Danske Bank informs in the press release.
Danske Bank's former CEO, Thomas Borgen, has been indicted by the Danish Police for his role in the white washing scandal and his house in Charlottenlund was ransacked by Danish Police on 12 March this year.
It is the Danish police's department for economic and international crimes, Økonomisk og International Kriminalitet also called Søik, who is heading the investigation of Danske Bank. The indictment and ransacking was confirmed by Thomas Borgen's lawyer, Peter Schradieck, to Danish newspaper Børsen.