Coronavirus Easter in Denmark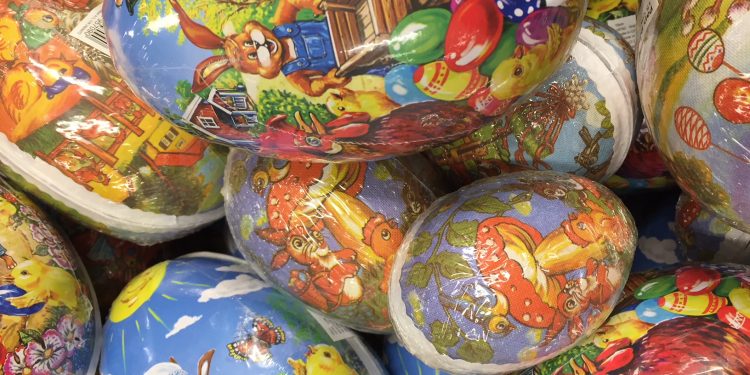 The Danish Easter is coming up with four main bank holidays: due to the epidemic, grocery shops will have more opening hours than they normally have.
The article continues below.
By Bente D. Knudsen
Danes love their long spring weekends, and Easter is no exception.
This year will be very different though, with a limit to meeting of more than 10 people indoors or outdoors, the traditional family lunches and get togethers for Easter will not take place.
Many Danes are set on respecting the guidelines, how well they do so is still to be seen, but the police and authorities have warned that they are ready to take action against those who do not respect the distancing measures.
Those who have been living in Denmark for a while may have gotten used to the many bank holidays around Easter where shops stay closed.
During Easter there are normally four bank holidays with closed shops, however, this year, due to the epidemic and to avoid large crowds on Wednesday and Saturday during Easter, the Danish Government has decided to pass in all urgency a law allowing grocery shops to stay open from 10:00 to 17:00 on Maundy Thursday, in Denmark Skærtorsdag, and also on Easter Sunday (1 Påskedag).
The Danish retail law, Lukkeloven, stipulates that retail and grocery stores with a turnover of more than DKK 34,9 million must stay closed on Maundy Thursday and  Good Friday (in Denmark both days are bank holidays) as well as on Easter Sunday and Easter Monday.
This normally makes Wednesday before Easter one of the biggest shopping days in grocery stores around the country, something which the Danish Government is set on avoiding this year.
Take note that the Easter opening hours will be:
9 April – Skærtorsdag/ Maundy Thursday, grocery stores of all sizes will be open from 10:00 to 17:00 – garden centers and DIY will also be able to open
10 April  – Langfredag/ Good Friday – all grocery stores will be closed
11 April – Påskelørdag/ Easter Saturday – normal opening hours all day and for many into the late evening
12 April – Påskesøndag (also called 1 Påskedag) / Easter Sunday – grocery stores of all sizes will be open from 10:00 to 17:00 – garden centers and DIY will also be able to open
13 April – Påskemandag  also called 2 Påskedage / Easter Monday) – all grocery stores will be closed
However, as with Christmas, you will find some of the grocery stores that were open at Christmas are also open during the Easter bank holidays ( 10 and 13 April).
Check your local grocery stores to find out which Netto, Irma, Fakta or Føtex Food in your area is open on Good Friday the 10th April and Easter Monday the 13th April.
Support our magazine with a contribution of any size
We hope that you enjoy the information, insights and inspiration that we provide. We are a small team and we would like to keep delivering high quality, interesting articles for you to enjoy and your support will help Your Danish Life to continue to produce relevant content for expats in Denmark.
We do not want to put up a pay-wall, so we need your support and if you find our content relevant and worthwhile, we would value any contribution, however big or small, as a token of your appreciation of our efforts.
How to support:
Transfer any contribution to our bank account at: Your Danish Life/ Danish Expat Media Aps
Danske Bank Account number: 3409 11405673
IBAN: DK68 3000 0011 4056 73
or MobilePay to 2144 1224
Message: Support
The article continues below.
If you want to find a quiet place to go out and get some fresh air, which you are allowed to do as long as you follow the distancing measures, seek less crowded areas:  find a few tips on how to find less crowded places in our article here.
PS If you do not have a car, the company Green Mobility have announced a 24 hour Easter rental fee.
Despite these trying times, we still wish you a happy Easter, stay safe / Your Danish Life Team