Many closed Swedish regions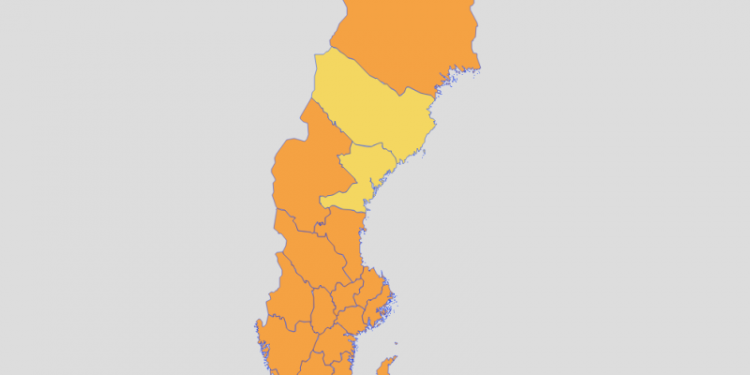 The weekly update of countries and regions, which the Danish authorities want to keep people from travelling to, added several Swedish regions to the list.
The article continues below.
By Bente D.Knudsen
The Danish Foreign Office doesn't yet deal in regions, however, in line with the Nordic cooperation in which Denmark takes part, in the Nordic countries a regionalisation is possible.
This to avoid restricting travel in the Nordic region, an area  which has always allowed for easy access and travel for Nordic residents.
In Sweden, the infection rates have risen in several regions, in Swedish called län. The Danish authorities advise Danish residents to refrain from travelling to them unless it is strictly necessary.
The article continues below.
The regions are :
Norrbotten, Skåne, Sörmland, Västra Götaland, Blekinge, Dalarna, Gotland, Halland, Jämtland Härjedalen, Jönköping, Kronoberg, Stockholm, Uppsala, Västmanland, Örebro, Östergötland,Gävleborg Kalmar.
For residents already travelling to these regions, they are recommended to take a test when they get home but do not need to self-isolate for 14 days.
Danish residents who plan to visit them after today's update are recommended to self-isolate for 14 days upon return.
For Danish residents who travel to Sweden to spend time in their Swedish "ødegård", the name for an old Swedish farmhouse, this is allowed in all of Sweden and does not result in the need to self-isolate for 14 days upon return.
In Västerbotten and Västernorrland travel is possible without restrictions, but citizens are recommended to take extra care and follow the official coronavirus guidelines in Sweden.