English language performace:"The Little House That Turned Into A Dot"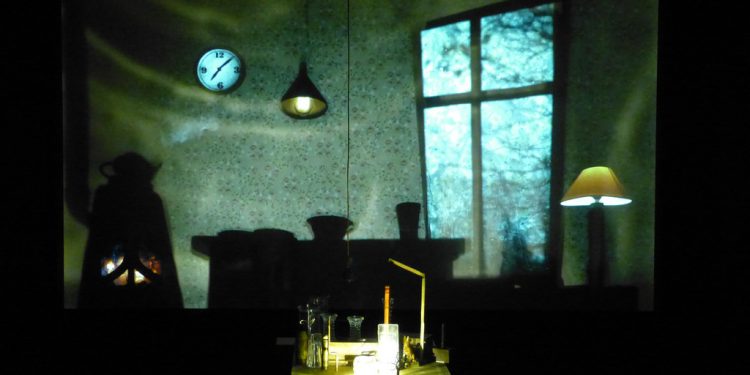 Who knew that a bowl of fragrant strawberries would be the beginning of a rage attack of nuclear proportions? Review of the latest performance by Teatret Gruppe 38.
The article continues below.
By Inger Stokkink Pictures:PR
Bodil Alling, artistic leader and lead performer of Teatret Gruppe 38, shines in the newest theatre performance called A Story Of A House That Turned Into A Dot.
She is a little girl who keenly feels the injustice of not having the strawberry she feels entitled to. She howls out her anger and then runs away. The usual range of feelings that come after such a dramatic statement – anger, feeling slighted, plotting dark revenge against the people who slighted her – give way to sadness and worry.
That special kind of worry you feel when you have ventured out further than you thought, a blend of loneliness, fear and longing for home.
And (spoiler alert) of course the little girl comes home again!
The performance takes you by the hand into the world of a child, a special talent Bodil Alling has for bringing across the child's perspective. Or should I say that she knows how to evoke feelings in her adult audience that have been slumbering in their minds, long-forgotten?
The article continues below.
The fact is that although this is a play aimed at a children's audience, adults can enjoy the performance, too, and that on several levels.
First and foremost on the level of storytelling, which appeals to children of all ages, so to speak. But also because Bodil Alling possesses the power to easily switch between her role and take sides with her audience, which makes the performance intimate and personal.
Secondly, she's aptly accompanied by Søren la Cour and and Søren Søndberg, who have silent roles, moving and handling the many objects on stage.
And the stage scenery certainly is worth a second look as images shape the story Bodil Alling brings across.
Videos, lights and shadows produced by objects and lamps on the table in the middle of the stage create a dreamy atmosphere. This makes it less frightening, but at the same time it makes the story much more 'real'.
In short: this performance is worth a visit with your children. None of you will be bored, and you'll have something interesting to discuss long afterwards.
The performance in English takes place on 3 May at 19:00 and lasts about 40 minutes.
Price: DKK 60 for a child, and DKK 60 for an adult accompanying a child. Adults on their own: DKK 125.
Venue: Gruppe Teatret 38, Mejlegade 55B, 8000 Aarhus C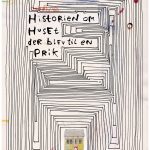 More info here