Enjoy a Christmas ride with the old steam train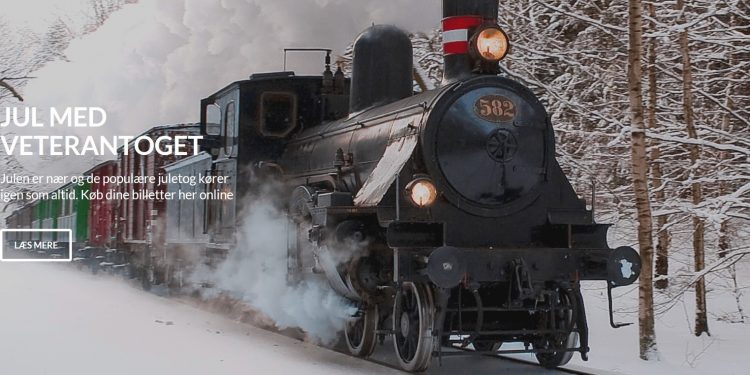 Take your children, young or old, for a great train ride on the old steam train. This year the stream train will make several different trips, and they usually get sold out quickly.
The article continues below.
By Sehrish Haq  Picture: Screen dump from veterantoget.dk
You can take the stream train to Bakken, or to Kronborg to meet Santa and enjoy the Helsingør Christmas market, or you can take the train to the old mill at Hammermøllen, or to the train museum at Sporvognsmuseet.
Find more information at the site of veterantoget.dk, unfortunately only in Danish, but with great pictures so you can see where the different rides will take you.
The rides will start from Copenhagen Main station, from Klampenborg, Østerport, Helsingør or Hillerød, depending on the destination.
The article continues below.
They also post frequent updates on their Facebook page. The trips are popular, so don't wait too long.
For those who have been in Denmark for some years, the veteran train may be known for taking people to cut down their own Christmas tree. This is no longer an option, but the other trips are fun too.
The trips are all arranged by the old steam train museum, Nordsjællands Veterantog located at Græsted Stationsvej 84, in Græsted about 50 km north of Copenhagen.
More information here.