Feeling hungry? Grab a bite at Aarhus' number one food market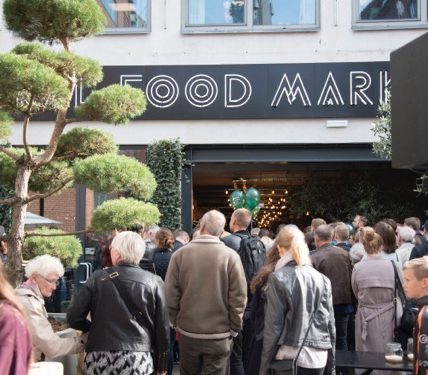 Food markets are the new big thing in Aarhus, which hosts a trendy culinary venue, the Aarhus Central Food Market, and this weekend also the yearly food festival at Tangkrogen.
By Adriana Alcina
Located in Aarhus Hall at Sankt Knuds Torv, the square has undergone a major makeover and looks more bustling and greener than ever. The market is a paradise of gourmet options full of specialist shops, delis, breweries and restaurants.
You will find an excellent assortment of fresh, seasonal products among the 20 food stalls that also sell delicious local and international specialties, from smørrebrød and chocolate delicatessen to truffles or caviar.
The market's space is expected to be expanded within the next couple of years. The Aarhus Central Food Market is the latest addition to the city's popular food markets: Ingerslevtorv, Skt. Clemens Torv's outdoor market and Bazar Vest.
Aarhus' increasingly vibrant gastro scene is reflected in its numerous epicureans events, such as the upcoming Aarhus Food Festival at Tangkrogen from 1 to 3 September.
Aarhus is gaining international recognition as a food mecca thanks to its superb Nordic cuisine and several Michelin-starred restaurants. The city is Cultural European Capital 2017 and has recently been awarded along with central Denmark as "European Region of Gastronomy 2017".