Flu vaccine highly recommended; this year the vaccine is free for young children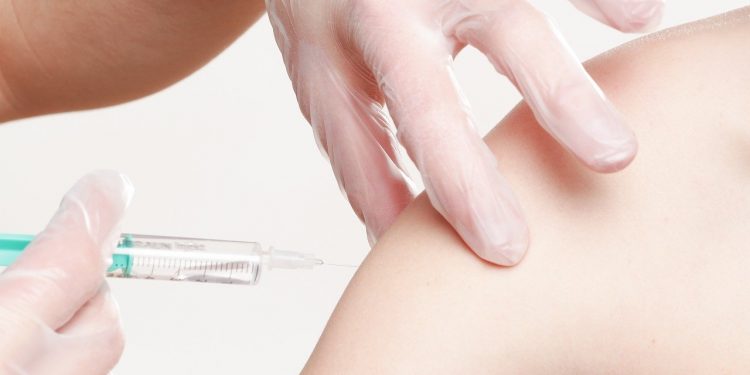 COVID-19 restrictions made people stay at home so last year there was hardly any flu season at all. The Danish health authorities fear that the flu season may be more severe this year therefore they are making the vaccine available for all and free for some.
The article continues below.
By Bente D. Knudsen
Once again the flu campaign has been launched with the aim to get as many as possible within the risk groups vaccinated, as the vaccine is an important protection against the seasonal flu. The authorities want to avoid a saturation of the Danish hospitals with those seriously ill due to the seasonal flu as well as those infected by COVID-19.
This year a new type of nasal flu vaccine has been purchased for children aged 2 to 6 years old,  and this vaccine offer is free.
The aim is to avoid spread from young children to their parents and other age groups.
The article continues below.
Other than children aged 2 to 6, the free influenza vaccination is offered all citizens in Denmark who belong to a group at risk of becoming seriously ill, or are at risk of getting serious complications from being ill with the flu.
This is valid for older citizens above the age of 65, for people who are chronically ill with KOL, an immune deficiency, diabetes, a heart disease or are in treatment for cancer.
Also, those who are extremely overweight, or women who are pregnant, should be vaccinated before the flu season really starts.
The seasonal influenza season starts from around mid-October and lasts until the end of March, most cases occur from December to March.
The vaccine is available from the 1 October 2021 and a shot costs DKK 200 at your GP or at the pharmacy if you are not entitled to a free one.
Free vaccines are also available from your GP, at the pharmacy or clinic where you normally get your vaccines from.