Good BBQ in Denmark can be hard to find. Find here our tip.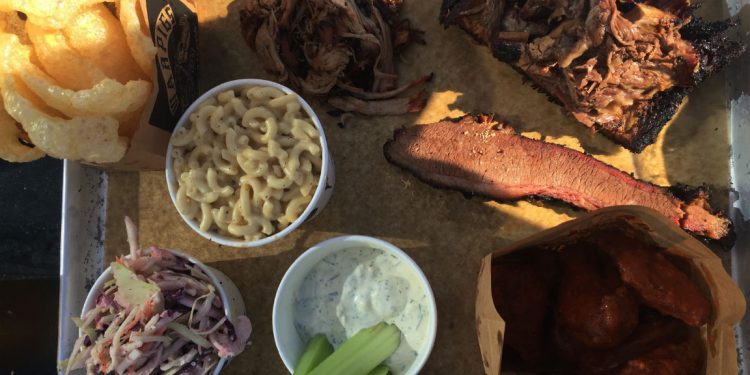 As a southerner, from the States, barbecue is a favourite of mine. In our hunt for good barbecue a few years ago when we moved here we managed to stumble across Warpigs.
The article continues below.
Text and pictures by Susanne Kee
Warpigs is a BBQ lover's dream with its slow cooked Texas-style BBQ.
Located in the burgeoning Meatpacking district, Warpigs is not a new find, locals and tourists
alike flock to the casual restaurant for good eats and good beers.
With a strong menu of meats, sides, and snacks, not to mention its onsite brewery and long list
of craft beers, Warpigs has a lot to offer.
To start, we like the hot chicken wings, decently hot by American standards and the cheddar
cheese pork rinds.
The article continues below.
All the meats are good, and I am usually partial to pork, but their brisket and beef ribs are
amazing.
Mac n' cheese and potato salad are our favourite sides. They also have cole slaw for those who
like it with their BBQ.
Food is served straight on trays, ideal for sharing. If you are with a group, I recommend getting
a little of everything.
At Warpigs, food is enjoyed at communal tables, with a variety of sauces to choose from.
Service and environment are warm and relaxed.
Take note that Warpigs does not take reservations, so you just have to chance it.
Find more information here.