Haus-Rucker-Co's Legendary Installation Giant Billiard at ARKEN Museum of Modern Art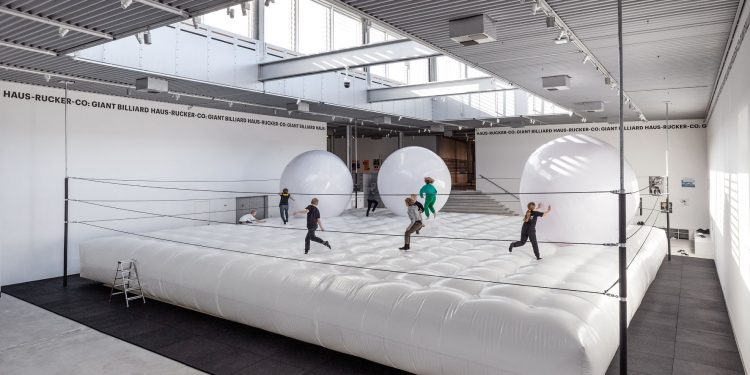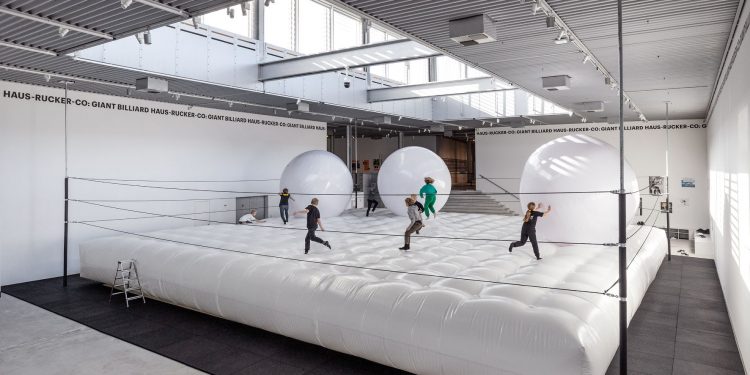 Things to do this autumn: Join in and be part of the art at this interactive exhibition
By Louise Chamberlain
Viennese architect/artist group Haus-Rucker-Co's legendary installation Giant Billiard is on show at ARKEN Museum of Modern Art, south of Copenhagen.
The exhibition, which opened earlier this month, presents the work for the first time ever in Scandinavia.
Giant Billiard was created in 1970 by the rebellious art collective Haus-Rucker-Co.
Visitors of all ages are invited to play with huge three-metre inflatable balls on a giant air mattress.
The article continues below.
The games played out in Giant Billiard are intended to provoke us to question how we organise our everyday lives and our society. How do our physical settings affect the way we interact with other people?
Curator Jenny Lund highlights why Haus-Rucker-Co's Giant Billiard remains relevant today:
"With Giant Billiard, Haus-Rucker-Co explores how play and games can nurture communities and prompt change in everyday life and in society. Back in the late 1960s, the artist collective responded to the growing sense of alienation in consumer society as well as to the rise in air pollution by creating utopian models which offer up new social spaces and new ideas about the future,"says curator Jenny Lund.
"In a time of growing social inequality and isolation, one where communities are threatened by anti-democratic trends, a food crisis and the major climate challenges Haus-Rucker-Co provides architectural visions of togetherness and dialogue," Lund continues.
The article continues below.
The exhibition opened on 8 October and runs until 16 April 2023.
Location:
ARKEN Museum of Modern Art
Skovvej 100
2635 Ishøj
Phone: 43 54 02 22
Visiting the museum is easy, even if you don't have a car, but requires both an S-train (take the S-line A or E to Ishøj Station) and then bus 128 to the museum.
You can also opt to walk the 20 minutes from the station along a traffic-free path.
The location of the museum is nice, right next to the beach at Ishøj Strand.
[/infobox]
Support our magazine with a contribution of any size
We hope that you enjoy the information, insights and inspiration that we provide. We are a small team and we would like to keep delivering high quality, interesting articles for you to enjoy and your support will help Your Danish Life to continue to produce relevant content for expats in Denmark.
We do not want to put up a pay-wall, so we need your support and if you find our content relevant and worthwhile, we would value any contribution, however big or small, as a token of your appreciation of our efforts.
How to support:
Transfer any contribution to our bank account at: Your Danish Life/ Danish Expat Media Aps
Danske Bank Account number: 3409 11405673
IBAN: DK68 3000 0011 4056 73
or MobilePay to 2144 1224
Message: Support