Have your meal with the Pandas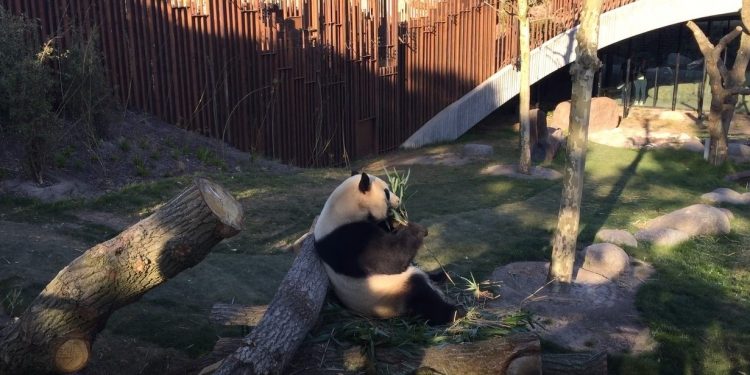 The pandas have settled in at the zoo, and now welcome you to come eat with them. No worries, bamboo is not on your menu.
The article continues below.
By Sehrish Haq and Susanne Kee
Bistro PanPan is located in the middle of the Yin Yang Panda enclosure and adjacent with the Elephant enclosure at the Copenhagen Zoo.
The restaurant shares a large panoramic glass wall with the pandas, allowing you to watch them eat their meal of bamboo, while you enjoy your own gorgeous meal a few meters away.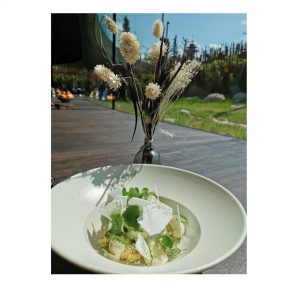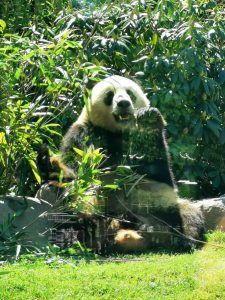 If you usually bring a picnic to the Zoo, or just buy something at one of the booths, you will find this eatery expensive, however, we found it worth every penny as the Bistro's Executive Chef, Casper Sobczyk, and Head Chef, Dorte Svendsen, have created some delicious dishes, bringing the best of Asia's flavours to the table.
Casper has been cooking since he was 13, at 31, he's the Executive Head Chef of three of the restaurants at the Zoo. Dorte knew from a very young age that she would be a chef, making her grandmother extremely proud of her.
The passion for cooking, which this dream team certainly has, comes out clearly in their beautiful and delicious dishes.
The article continues below.
From the must-have spicy hotdog, 'Tiger Lee', to the mouth-watering Bao, a steamed bun packed with juicy pork, tangy pickles and slaw, there is something for everyone.
The desserts, however, truly are the best we've had in a long time. The complex flavours marry well together in the Chocolate Mousse and Lemon Verbena Sorbet, making them some of the best desserts in Copenhagen.
The Chocolate Mousse with passion fruit was a standout. Accented with caramel shards and topped with a puffed rice mixture for texture, it was creamy and sweet. The Lemon Sorbet comes with an almond cake and white chocolate mousse. If you don't like sorbets, please try this one. It will change your mind.
The restaurant is extremely child and family friendly. Both in food options and the view.
The children menu comes in a lunchbox and costs DKK 85.
The lunchbox consists of beef spring rolls, crispy greens with mint sauce, chicken skewers with noodles, cake and fruit. Extra fries and rice can be ordered for DKK 20 each. Vegetarian option available as well.
We recommend going for the set menu for DKK 375 per person as all our favourite dishes made the cut.
If you book in advance you can request a table close to the glass enclosure to get a better view of the pandas.
For bookings click here.
For more information on Zoo opening times and about the restaurant visit the website