Renting your new home in Denmark: OUR GUIDE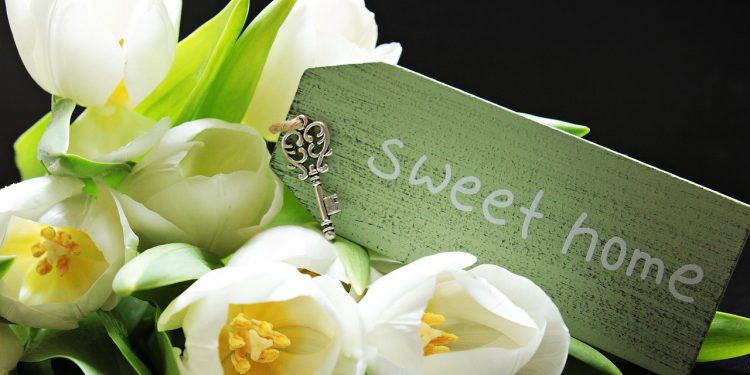 Making the big move to Denmark for work? Know that navigating the Danish housing landscape takes a LOT of work. Ease yourself into the process by reading through our valuable insights into how to lock down a place to call your own.
The article continues below.
By Tina Jimmy Dastur
Moving countries is a big step and brings with it several challenges, bureaucratic, cultural, societal, and otherwise. One among this mountain of musts that needs swift addressing is finding accommodation.
After all, a large part of feeling at home in new, uncharted terrain hinges on finding a place to call 'home', one that you can identify with because it makes you feel immediately at ease.
House hunting in any part of the world can prove to be a tedious, time-consuming process, but especially so in a small country like Denmark, which continues to witness a steady influx of expats.
In fact, a study by Statistics Denmark pegged the figure of incoming expats in 2022 at 31,600, a 24 percent increase from 2021 and the highest number ever recorded by Statistics Denmark since it started tallying figures back in 1997.
What's more, 42 percent of expats surveyed by InterNations as part of their 'Expat Insider' survey 2022 noted that they considered housing hard to find in Denmark.
Even though new residential projects are mushrooming across Denmark, finding a place isn't a straightforward affair and should not be underestimated.
The article continues below.
As an expat, the process can be overwhelming and intimidating, and not necessarily because of a problem of plenty (in terms of the variety of accommodation options available), but more so because of the difficulty in establishing contact with landlords and housing agencies.
The problem gets compounded if you're coming to Denmark as a contractual employee or even a full-time employee whose employer isn't taking on the responsibility of finding you temporary accommodation.
While the larger multinational firms usually do make temporary living arrangements for new international hires, that's where they draw the line, at temporary. Eventually, the ball is rolled into your court, and it's on you to figure out a long-term solution.
Of course, it doesn't help that the housing market in Denmark is especially competitive, and if you have no natives or fellow expat friends to advise and/or guide you, it wouldn't be surprising if you send yourself on a wild goose chase with no end in sight.
The article continues below.
But that is not to say that it is impossible to find a home to call your own in Denmark. It just takes a fair amount of trawling the web, some useful prompts from those in the know, and not least, a whole lot of time and determination. Then, all that's left to do is get started!
1: Scour rental property portals
In Denmark, online property rental portals are a big deal and a good place to kickstart your search. While www.lejebolig.dk, www.minlejebolig.dk, www.findboliger.dk, and www.akutbolig.dk are all worthwhile options, they pale (slightly) in comparison to www.boligportal.dk.
Ask any local, or even a fellow expat who's made Denmark their home, how to go about finding a place, and nine times out of ten, pat will come the reply, Boligportal.
Boligportal is Denmark's largest and best-known rental property portal, boasting an extensive selection of rentals. After a three- or four-day free trial period, you will be asked to subscribe to continue accessing the platform's database.
Take it from us, though—it's well worth it. Even better is if you create a profile for yourself and summarise who you are and what you're looking for. This will lend your profile a certain degree of credibility and increase your chances of hearing back from landlords and housing agencies.
Boligportal lets you filter your search depending on where you're based in Denmark, what your budget is, what kind of housing you're interested in, what period you're looking to rent for, and what kind of amenities are non-negotiables for you (whether that's to do with the accommodation being pet-friendly, having a balcony and an elevator, or coming with an allotted parking space).
To expedite the process and make the most of your subscription, activate the 'Search Agent' option on the portal; this feature will bombard your inbox daily with accommodation options tailored to your filters.
While we will admit that this can be a bit of a 'spammy' way of going about the process, there is no denying that it will save you a lot of time, especially on days when you're swamped with work and can't find the hours to trawl the platform and put in the work.
The article continues below.
When you do find options that match your checklist requirements, go through the specifics with a fine-toothed comb, especially the expected deposit amount (or move-in price) and the rental period.
If you feel like the accommodation ticks most of your boxes, drop the landlord a message briefly explaining who you are and why you are interested in arranging a viewing of said property.
2: Reach out to individual housing agencies
While you are likely to find success on Boligportal and its counterparts with some persistence and a good measure of luck, there are no guarantees. In the event this avenue doesn't turn up positive results, consider familiarising yourself with the big players in Denmark's housing market.
Pursuing this route will put you in direct contact with real estate firms and agents and can often prove to be faster and more fruitful. A few of the established and reputed names to add to your look-up list include Balder, Housing Denmark, Home Denmark, Juli Living, Heimstaden, DanBolig, and NyBolig.
These real estate behemoths have multiple projects spread across the length and breadth of the country, with many new projects underway.
The article continues below.
Once you've filtered your search and zeroed in on a few options, contact the
ejendomsmælger
(real estate agent) associated with your selected property to arrange a viewing and get the ball rolling.
Conversely, a lot of the newer under-construction projects are also worth considering, especially if you are not in a pressing hurry to make the move. For such upcoming projects, real estate companies usually advertise an 'Åbent Hus' (or Open House) on certain days, at certain times, during which they showcase a sample apartment and furnish the floorplan of all other available apartments in that project.
It's worth noting that you can put down your name to book a flat at an Open House, so if you find a floorplan and layout that meets most (if not all) of your needs, and you're happy with the compromise, don't hesitate to take the plunge.
3: Be vigilant on social media
If all else fails, turn to Facebook and DBA. The latter, Den Blå Avis, is Denmark's largest marketplace for everything under the sun, accommodation included.
While DBA functions like most online rental platforms when it comes to house hunting, in that you can filter your search, Facebook works a little differently, offering less wiggle room.
To milk the opportunities on Facebook, you will need to actively and regularly follow a handful of Facebook groups and pages that cater to apartment hunters and keep an eagle eye out for postings that align with your housing needs.
Good places to start exploring include Expats in Denmark, Accommodation in Copenhagen, Copenhagen Accommodations, and Housing in Aarhus.
Unfortunately, though, going the Facebook way comes with its fair share of drawbacks. For one, most of these groups cater to accommodations in the Danish capital and don't cast their net beyond, so if you're based outside of Copenhagen, your options will be far more limited.
Secondly, the process is rather ad hoc and lacks structure since individuals are personally advertising properties and hence, listing only what they feel is relevant without necessarily providing a comprehensive view.
The article continues below.
To illustrate, many a time, you may find an accommodation that appeals to you in terms of aesthetics, but upon reading the fine print, you will realise that perhaps the location or neighbourhood isn't agreeable, that the rental duration is short-term, that the apartment is strictly for students or those pursuing their Ph.D., that it's not the entire apartment but just a room for rent, or worse, that the property doesn't allow pets (a deal-breaker for many!).
Negatives aside, you could get always get lucky and you never know what compromises can be made and bargains brokered unless you connect personally with the people behind the postings!
Leave no stone unturned in ensuring that your new address is the real deal, and always remind yourself of the popular Danish adage, which states that if something is too good to be true, it (unfortunately) probably is!
The more you know – information is key
Regardless of which path you take to reach your new address, there are a few things that need careful consideration and evaluation before you decide to say, 'I do', which will help you make a more informed decision:
Do not take the images of accommodations posted on online portals or company websites at face value. Often they are used purely for representational purposes and are, at best, an indicator of what you can expect the accommodation to look like.
Make sure you personally visit the address and scan it for pros and cons.
Question everything. When you're further along in your process and have met with landlords/real estate agents to view a potential property, do your due diligence, and ask if the flat will come furnished (i.e., with a functional kitchen and white goods, including a refrigerator, oven, washing machine, and dryer) or unfurnished.
If the flat is unfurnished, you may ask the landlord/agent to enquire with the outgoing tenants about whether they are willing to part with some furniture they don't intend to carry along with them—if you're lucky, you could get your hands on some essential furniture and domestic goods and appliances at economical rates.
The article continues below.
Furniture aside, ask about whether utilities (specifically, electricity, internet, and heating) are included in the rent amount or must be paid over and above. Asking these questions will help you better assess the financial viability and worth of the property.
Found something you fancy and now you're desperate to sign on the dotted line? Haste makes waste. Do not, under any circumstances, commit to an accommodation unless you have arranged a viewing and met with the landlord/rental agent—and this applies to whichever route of house hunting you opt for and find luck with.
Scams are a very real threat, so don't let your desperation be the reason you find yourself in a messy soup down the line,  see our tips on how to avoid scammers and fake landlords below.
Speaking of haste…take your time, but not too much to say 'yes'. Good apartments sell like hot cakes (well, figuratively at least), so if you've seen something you like and if it fits your budget and meets your requirements, be ready to commit.
Accommodations here operate on a 'here today, gone tomorrow (if not earlier)' basis because there is just that much demand, so if you don't want to miss out, it's best you mentally prepare yourself to make an on-the-spot decision.
The article continues below.
Steer Clear of Scams
The Danish housing market, like any other, is a slippery slope, and it doesn't help that there are any number of scam artists and fake landlords lurking behind deceptively dressed-up accommodation listings, waiting to trick you with false promises and exaggerated deals.
Desperate times call for desperate measures, and you may find yourself in sticky situations where you're pressed for time.
Even so, don't skip doing the legwork and going the extra mile to avoid falling into their traps and losing large sums of money in the process. Leave absolutely nothing to chance.
Get a Dane's stamp of approval: If you've chanced upon something you like, ask a local to validate its legitimacy, regardless of whether it's a Facebook posting or a listing on an online housing portal.
If the advertisement is written in dodgy Danish or if the specifications seem vague, it's likely that a Dane will be able to pick up on such inconsistencies and flag them.
Meeting is everything: The importance of face-to-face meetings with potential landlords cannot be stressed enough. Often, those hiding behind the accommodation postings are not the ones in charge of leasing the property.
Insist on an in-person meeting with the landlord and don't hesitate to ask for picture ID as proof.
Verify ownership of the accommodation: Sceptical about whether the property you've set your heart on actually exists and is everything it's been made out to be in the advertisement/listing? Head over to www.tinglysning.dk or www.boliglejer.dk to crosscheck owner details.
Approach money transfers with utmost caution: If your contact has asked for the princely deposit sum to be paid in cash or wired to a foreign account, make your discomfort known and request a more transparent transfer option.
Scamsters are notorious for using foreign accounts because it's virtually impossible to retrieve your money from one. In such cases, you run the risk of never getting your money back, in the event the transaction is exposed as a scam.
Balance your excitement with gumption: The thrill of finally finding a place you like is understandable, and you are allowed to feel both relieved and rapturous. However, don't get carried away with the initial rush and use your good sense to assess the situation inside-out. 
Support our magazine with a contribution of any size
We hope that you enjoy the information, insights and inspiration that we provide. We are a small team and we would like to keep delivering high quality, interesting articles for you to enjoy and your support will help Your Danish Life to continue to produce relevant content for expats in Denmark.
We do not want to put up a pay-wall, so we need your support and if you find our content relevant and worthwhile, we would value any contribution, however big or small, as a token of your appreciation of our efforts.
How to support:
Transfer any contribution to our bank account at: Your Danish Life/ Danish Expat Media Aps
Danske Bank Account number: 3409 11405673
IBAN: DK68 3000 0011 4056 73
or MobilePay to 2144 1224
Message: Support