Important: Paracetamol for children ONLY available from pharmacies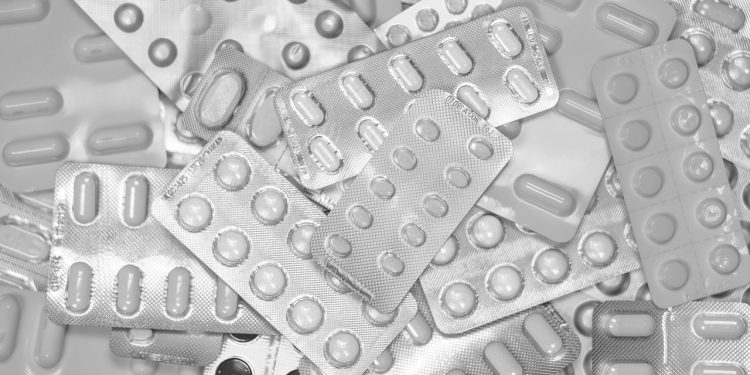 Restrictions on sale of paracetamol for children to ensure the supply. Over the counter sale no longer possible of oral suspensions.
The article continues below.
By Bente D. Knudsen
Due to problems of supplying paracetamol for children, the Danish Medicines Agency ( Lægemiddelstyrelsen) is now taking action to ensure that supplies are there for the children who need them the most.
The director of the Danish Medicines Agency says:" Buy only what you need".
The sale of paracetamol for children is immediately restricted and being taken off the shelves in supermarkets and other retail outlets.
Instead only pharmacies can sell the products.
The article continues below.
"The companies that manufacture the medicine have come under enormous pressure to supply the medicine and COVID-19 is a contributory factor.

Not so long ago, we limited the sale of OTC medicines in supermarkets, and now we have taken further action with paracetamol to avoid that our youngest children will suffer," the director of the Danish Medicines Agency, Thomas Senderovitz says in a press release.
The restrictions on the sale of paracetamol for chilren concern oral suspension and suppositories.
Parents can buy suppositories (the solid bullet or cone shaped form) for their children over the counter at the pharmacy.
The oral suspension (liquid form) is now available on prescription only and with the limitation that pharmacies may only dispense the medicine to children weighing less than ten kg.
The article continues below.
"It is important that we help each other in this situation. My best advice is to buy only what you need" says Thomas Senderovitz.
The restrictions will apply until the supply of paracetamol for children is back to normal.
At the pharmacy, parents can receive counselling and advice about which painkillers are most suitable for their children.
Support our magazine with a contribution of any size
We hope that you enjoy the information, insights and inspiration that we provide. We are a small team and we would like to keep delivering high quality, interesting articles for you to enjoy.
Your support will help Your Danish Life to continue to produce relevant content for expats in Denmark.
We do not want to put up a pay-wall, so we need your support and if you find our content relevant and worthwhile, we would value any contribution, however big or small, as a token of your appreciation of our efforts.
How to support:
Transfer any contribution to our bank account at: Your Danish Life/ Danish Expat Media Aps
Danske Bank, account number: 3409 11405673
Message: Support