Increased COVID-19 test capacity and revival of Quick Test Centres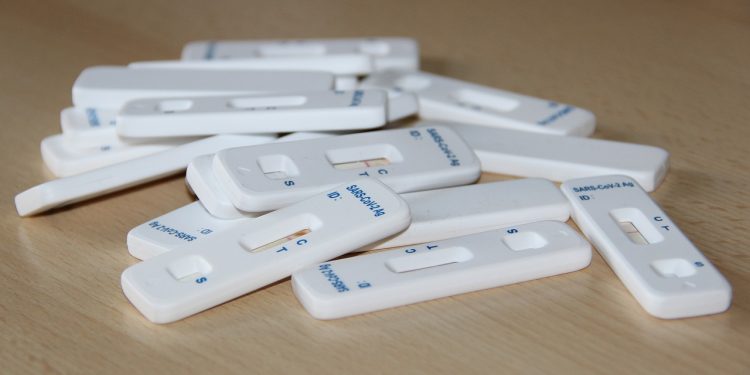 Rise in spread means more testing to contain spread, next week many Quick Test Centres reopen.
The article continues below.
By Bente D. Knudsen
The Danish Government has decided to increase the test capacity again less than a month after scaling down the PCR test capacity and closing the quick test centre.
The reason is the rise in infection rates which since the end of October is causing concern amongst the health authorities.
The article continues below.
Next week the private suppliers of quick tests will reopen many of their test centres to scale capacity to a minimum of 100,000 tests daily. Both PCR test and Quick test are free and anyone with coronavirus symptoms, even for those who are fully vaccinated, are encouraged to get tested.
Residents ( even if fully vaccinated) who are close contacts to someone infected with covid-19 are encouraged to get a PCR test as the PCR test is more accurate.
The article continues below.
The test capacity is scaled to 100,000 tests from the 7 November and can be increased again within 14 days according to the Danish health authorities.
Despite the increased capacity there may be pressure on the system and residents are encouraged to use the opening hours of the test centres all day to avoid large crowds at peak times (mornings pre-work hours and early afternoons).
All tests are free of charge.
The article continues below.
The map of Denmark with the exact location and opening hours of the PCR and Quick test centres at the site of coronasmitte.dk will be updated continually adding test centre locations as they open.
Opening hours of the PCR and Quick test centres can be found at the site of coronasmitt.dk a map indicates where they are and a list shows the opening hours, whether pre-booking is required or not and the exact address and location of each one.
Support our magazine with a contribution of any size
We hope that you enjoy the information, insights and inspiration that we provide. We are a small team and we would like to keep delivering high quality, interesting articles for you to enjoy and your support will help Your Danish Life to continue to produce relevant content for expats in Denmark.
We do not want to put up a pay-wall, so we need your support and if you find our content relevant and worthwhile, we would value any contribution, however big or small, as a token of your appreciation of our efforts.
How to support:
Transfer any contribution to our bank account at: Your Danish Life/ Danish Expat Media Aps
Danske Bank Account number: 3409 11405673
IBAN: DK68 3000 0011 4056 73
or MobilePay to 2144 1224
Message: Support