Kongen's Nytorv again partly fenced off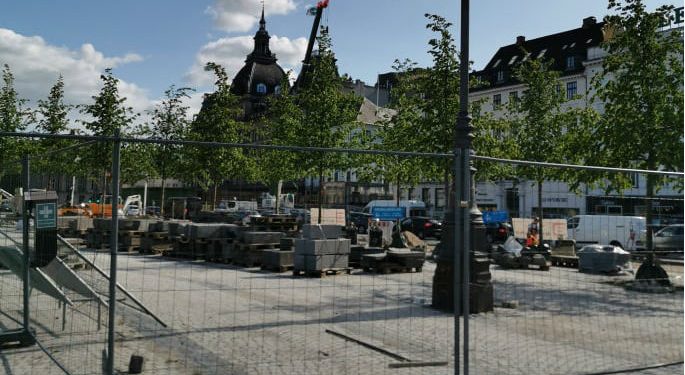 For expats and other Copenhageners having friends visit the next six weeks, they will be sadly disappointed when taking them to one of the places most visitors pass, the famous and beloved square Kongens Nytorv.
The article continues below.
By Bente D. Knudsen
Only six months after the re-opening of one of the most beloved squares in Copenhagen, it is again filled with fences, as workers start to replace some of the 900,000 small square granite stones (in Danish chaussésten).
The reason?
The metro company, responsible for re-establishing the square, have announced in a press release that the quality of some of the granite stones does not live up to the standard used elsewhere in Copenhagen's streets, and therefore they must be changed.
The oval square, which was built by King Christian 5 in the 16th century, was sealed off by fences and scaffolding during the building of the M3 metro line for more than seven years.
It re-opened during the summer of 2019.
To Danes the famous oval ring, encircled by 80 lime trees is known as krinsen.  The metro company expects the work to be over by the end of February 2020.