Little Mermaid vandalised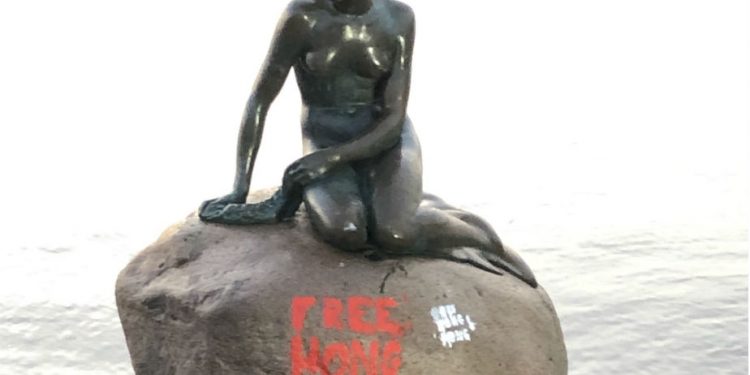 She has had her head cut off, an arm as well, this time she is pulled into the China/Hong Kong issue with Free Hong Kong written on her stone.
The article continues below.
By Bente D. Knudsen      Pictures: Niels Henrik Lindegaard
On a beautiful and dry morning, Copenhageners walking their dogs, or on their way to work this morning were surprised by the sight of the Copenhagen landmark, The Little Mermaid on Langelinie.
On the granite grey stone, which holds her out of the water, they could read in red and in white "Free Hong Kong".
A tourist magnate, the message is bound to go worldwide, and of course already professional photographers were on site to eternalise the message.
It will not stay long on the stone, as the Copenhagen cleaning services ready to quickly rid her of this message were there too.
The article continues below.