Looking for a few books to read over the Christmas break?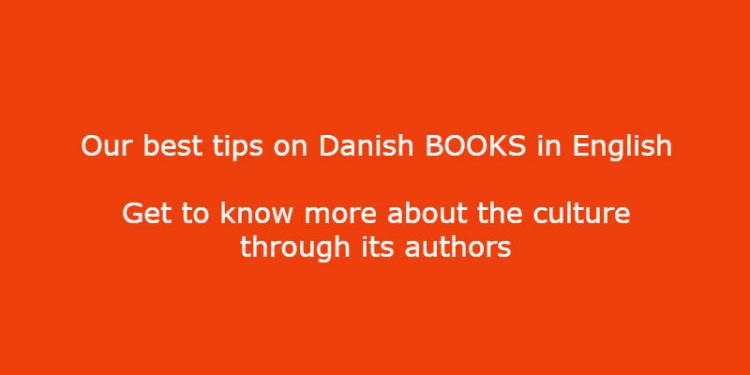 Even if it may not be the most obvious way to get to know a country, it is one of the best: through its writers and their books. Take time this holiday season to explore some of them.
By Isabella M. Smith
The article continues below.
Fiction is often the best window through which to understand a new culture, perhaps because novels tend to grab a corner of life and delve into it, revealing the inner workings of the people, their lives, their thoughts and their emotions.
Scandinavian literature has been riding quite a wave in recent years, carried along mainly by crime and Nordic noir.
Authors such as the newly deceased Henning Mankell and his successful Wallander series, not to mention Stieg Larsson and his enigmatic Lisbet Salander but also the recently heralded Norwegian author Karl Ove Knausgård.
Among the best known Danish writers are, of course, Karen Blixen and Hans Christian Andersen.
However, several contemporary Danish authors such as Peter Høeg, Helle Helle, Jussi Adler Olsen, Sara Blædel and Christian Jungersen, are also experiencing increasing international popularity.
Perhaps Danish literature will soon be able to follow in the footsteps of Danish cuisine with more translations and more international recognition.
The article continues below.
Here are a few translated titles by Danish authors that you may or may not have heard of, but all of whom are sure to open a new window into the true nature of the Danes.
What better time than the winter season to indulge in reading and discovering some of them.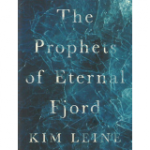 The Prophet of the Eternal Fjord
In The Prophet of the Eternal Fjord, Norwegian-Danish author Kim Leine takes on Danish colonial rule, religion and the harsh barren landscape of Greenland in the 1780s and '90s.
Based on authentic events, the book follows a Danish priest from the quiet rooms of the Copenhagen bourgeoisie to the stark village life of the Fjord where he finds himself surprisingly at home.
Leine won the Nordic Council Literary Prize for this sweeping saga.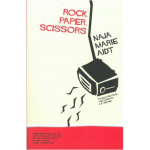 Rock Paper Scissors
Author Naja Marie Aidt was born in Greenland and raised in Copenhagen.
She is the author of seven collections of poetry and five short story collections, including Baboon (Two Lines Press), which received the Nordic Council's Literature Prize and the Danish Critics Prize for Literature.
Her debut novel Rock Paper Scissors is a philosophical and intriguingly mysterious plot which revolves around the relationship between Thomas, his sister Jenny and their estranged father.
Through contrasting themes of life and death, love and hate, accident and design, Aidt moves the characters through the tumultuous aftermath of their father's death in a jail cell.
A novel about the essential struggle to be a good human being, to falter, to get back up – and the healing power of poetry.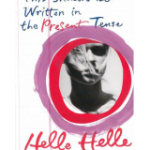 This Should be Written in the Present Tense
The novel "This Should be Written in the Present Tense" won author Helle Helle the Golden Laurel literary prize (a prize given out by the Danish booksellers).
Her novels and short stories have been translated into ten languages.
Here's a taster:
This should be written in the present tense. But it isn't.
Dorte should be at uni in Copenhagen. But she's not.
She should probably put some curtains up in her new place.
And maybe stop sleeping with her neighbour's boyfriend.
Perhaps things don't always work out the way they should.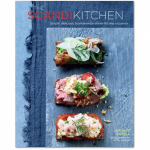 The Scandi Kitchen
While our grandparents might struggle to recognize the New Nordic Cuisine, there is no doubt that the food created by Noma and others have helped bring even the more traditional dishes and flavors (in a contemporary form) onto the international stage. Hence the boom in Scandinavian style cookbooks.
One such example is the newly published The Scandi Kitchen created by Bronte Aurell, a Danish entrepreneur, restaurateur and cook.
Together with her Swedish husband Jonas, she runs the acclaimed ScandiKitchen Cafe and shop in central London.
This beautiful book includes "really simple Scandinavian dishes – the way we cook them at home."
Because along with books, what better way to get to know a culture than through its kitchen.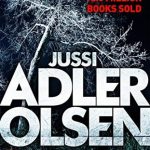 The Hanging Girl
Jussi Adler Olsen has become an internationally bestselling author with his Department Q series.
Here, Olsen is back with his sixth book in the series, The Hanging Girl, which takes detective Carl Mørck and his assistants, Assad and Rose, to the Danish island of Bornholm.
On Bornholm they are to uncover the mystery of a local dead girl hanging from a tree and the connections to a reclusive cult. Sounds like a very different island than the ones in the tourist brochures!
The article continues below.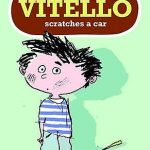 Vitello Scratches a Car
Finally, for those interested in an introduction to contemporary Danish children's literature – far from the fairy tale world of Hans Christian Andersen – Kim Fupz Aakeson's series about a boy named Vitello would be a great place to start.
Kim Fupz Aakeson is known for his quirky, honest and humorous picture books and biting young adult fiction.
He has written more than 80 books for children and adults and won numerous awards and with titles such as Vitello Scratches a Car and Vitello gets a Yucky Girlfriend. As he is now being published in English by Pushkin Press, he is bound to find a younger international audience.
Isabella M. Smith is the owner of the English bookstore Books&Company in Hellerup and has contributed this article to Your Danish Life.