NEW autumn/winter 2017 issue out NOW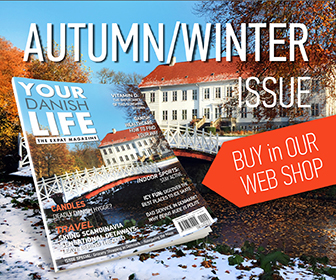 Our new issue is full of tips and ideas for great things to do during the cold season, contains a guide to the Danish Healthcare system, an analysis of the grocery market to help you navigate the maze, ideas where to wine and dine and much more. BUY it today.
You can buy our magazine online in our web shop either as a digital download and read, or get a printed issue sent to you home address in Denmark ( take note we do not ship overseas). GO to our webshop.
You can also buy it from one of our retailers – find our retailer list here.