No more shutdowns expected in Denmark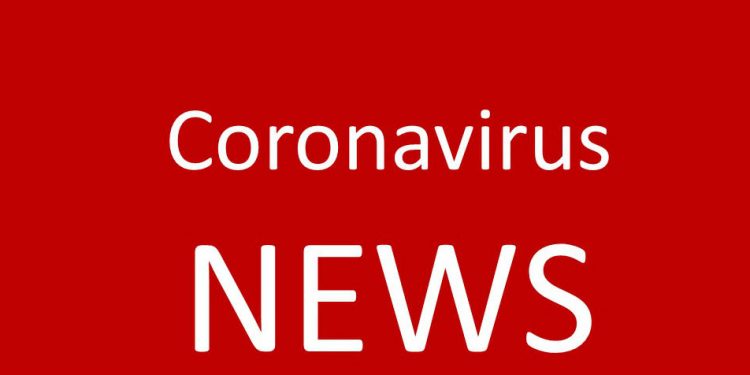 At today's press meeting, the Danish Prime Minister and health authorities stressed that the epidemic is under control due to the high vaccination numbers.
The article continues below.
By Bente D. Knudsen
A positive atmosphere at the press meeting as the authorities' and Danish Government informed that despite the spread of the delta virus, they do not expect that the country will be faced with another shutdown during the coming autumn and winter months.
Instead, there may still be local shutdowns in areas where due to a low vaccination level spread may suddenly rise. At present, 80 percent of new infections are residents who are not vaccinated and at the press meeting a huge appeal was made to those who have not yet accepted a vaccine.
The aim of the Danish Government is that 9 out of 10 of those who can be vaccinated should be so before the 1 October.
At present a bit more than 4 million residents are fully vaccinated and 4,3 million have had a least one shot.
The article continues below.
The health authorities explained that there are still areas in Denmark where a high vaccine resistance exists, notably in areas with many non-ethnic Danes in the municipalities in the "Copenhagen vestegn".
"Please get vaccinated, the vaccines are safe, there is no basis to believe in fake news about side effects such as infertility from the vaccines used in Denmark, take the vaccine there is nothing to be afraid of ", Søren Brostrøm, the director of the Danish Health Authorities said.
Also young people were encouraged to get vaccinated as well as the young age group 12 to 15.
" Please get vaccinated for your own sake as well as for those who are not able to get vaccinated," was the appeal from the Danish Health Authorities.

"Even if it is still possible to become infected, all present evidence shows that the vaccine protects from getting seriously ill", Danish Prime Minister, Mette Frederiksen said.
The Danish Health Minister gave an update saying that the epidemic has changed character, today's numbers show that 774 have been infected, 131 are hospitalised, of them 80 percent were not fully vaccinated, of those who become infected, 77 percent were not fully vaccinated.
"If you are not vaccinated, your chances of infection are incredibly high, we are heading towards an epidemic of non-vaccinated. The incidence rate for those who are not vaccinated is 353/100,000. For those who have been fully vaccinated it is 41/100,000," he underlined.
A third vaccination, the vaccine booster, is being considered by the health authorities, notably the possibility, and need, to give a third vaccination to those most at risk of getting seriously ill and whose immune system may be less resistant with only two vaccine shots.
In Denmark in general there has been a high level of vaccination and the present appeal from the authoritites can be seen as an attempt to get the last percentages vaccinated as well.
No further information was given concerning the easing of restrictions from 1 September 2021 when it is expected that the coronavirus pass will no longer be required for indoor eating and activities such as fitness centers, restrictions concerning closing hours of bars etc are expected to be eased and finally night clubs may reopen, however with a coronapas until 1 October.
Support our magazine with a contribution of any size
We hope that you enjoy the information, insights and inspiration that we provide. We are a small team and we would like to keep delivering high quality, interesting articles for you to enjoy and your support will help Your Danish Life to continue to produce relevant content for expats in Denmark.
We do not want to put up a pay-wall, so we need your support and if you find our content relevant and worthwhile, we would value any contribution, however big or small, as a token of your appreciation of our efforts.
How to support:
Transfer any contribution to our bank account at: Your Danish Life/ Danish Expat Media Aps
Danske Bank Account number: 3409 11405673
IBAN: DK68 3000 0011 4056 73
or MobilePay to 2144 1224
Message: Support