Now Danish residents can travel to 25 EU countries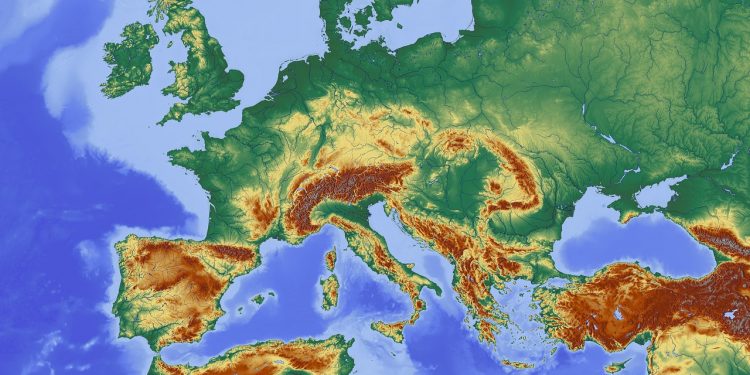 The Danish Foreign Office has published new travel guidelines opening for much more travel as of 27 June.
The article continues below.
By Bente D. Knudsen
A total of 25 countries will have their travel restrictions lifted from 27 June, which means that from this date, Danish residents do not need to go into quarantine when they arrive back from visiting them.
Also, residents of these countries will be able to travel to Denmark without having to quarantine, they will though still be subject to restrictions such as having rebooked at least six nights.
The countries which will remain restricted are Romania, Portugal, United Kingdom, Ireland, Malta and Sweden (apart from certain regions). This means that travel to these countries is still strongly disadvised  and travellers to them should go into 14 days isolation when they return to Denmark.
Residents from these countries cannot enter Denmark unless they have the right to do so because of the excemption rule (such as sweet hearts for instance).
You can find more information about the excemptions here.
The evaluation of the status of a country is based on a combination of facts, such as the rate of weekly infection (no more than 20 per 100,000 inhabitants), the rate of testing, and also which restrictions are in place in the country in question ( do they impose a 14 day isolation period).
The Danish Governement says it will maintain its restrictions for entry to Denmark, which means that tourists must have booked a hotel, camping site or other overnight stay of at least six nights to be able to enter Denmark and that documentation for this must be presented upon entry at the border.
The travel guidelines will be updated on the 27 June, when they are you can find the new travel guidelines at the site of the Danish Foreign Office here.
The travel guidelines will be updated once a week, on Thursdays, and changed if a country or region has higher infection rates.
You can also find a map showing which countries are now green here.
Support our magazine with a contribution of any size
We hope that you enjoy the information, insights and inspiration that we provide. We are a small team and we would like to keep delivering high quality, interesting articles for you to enjoy and your support will help Your Danish Life to continue to produce relevant content for expats in Denmark.
We do not want to put up a pay-wall, so we need your support and if you find our content relevant and worthwhile, we would value any contribution, however big or small, as a token of your appreciation of our efforts.
How to support:
Transfer any contribution to our bank account at: Your Danish Life/ Danish Expat Media Aps
Danske Bank Account number: 3409 11405673
IBAN: DK68 3000 0011 4056 73
or MobilePay to 2144 1224
Message: Support