Our guide to help you chase the sun and good travel deals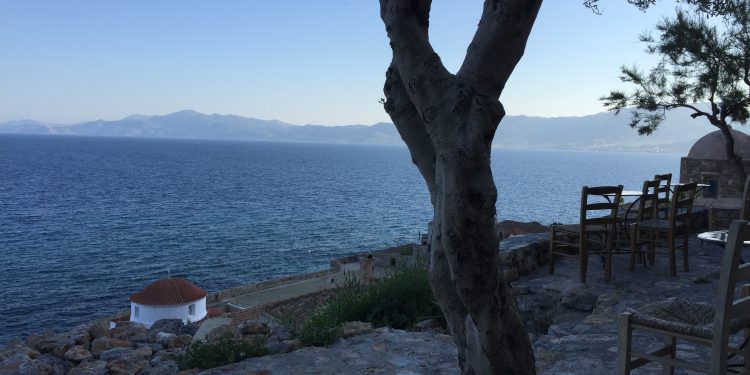 If you stayed in Denmark during the summer, you may be thinking of a warm and sunny destination for your next holiday. Finding good deals for travel outside of Denmark can be a challenge for expats, our guide helps you chase the sun.
The article continues below.
By Louise Chamberlain                Picture: Bente D. Knudsen
Booking a holiday can be a frustrating experience. Choosing a destination is the easy part. Picking a hotel is also pretty straightforward.
Booking a flight departing from Copenhagen, on the other hand, can sometimes feel like mission impossible.
Denmark is a small country so the range of destinations of flights departing from Copenhagen (or any of the other Danish airports) is small in comparison to many other capital cities.
Flying to popular holiday destinations often involves connecting flights through other European hub airports, adding extra time and cost. However, there is a way around this; the Danish charterferie.
Charterferie are package holidays where the hotel, flights, airport transfers and the services of the tour operator's representative in the resort are all included in the price.
They are still very popular in Denmark. As an expat, you may not have noticed them because they are targeted directly at the Danish market.
All of their advertising material and websites are in Danish, with no English button option. However, there are ways around this that allow non-Danes to benefit from these relatively inexpensive holidays.
The article continues below.
The Language Barrier
The first hurdle for non-Danish speakers is understanding what is and what isn't included in the package price.
All of the information on the websites is only in Danish and, when you may be spending tens of thousands of kroner, you don't want to misunderstand any of the small print.
The easiest way to get around this is to open the website in Google Chrome and choose the "translate this page" option. If there are still things that are unclear, all of the main tour operators have telephone numbers to call to speak to an advisor. Some also have a live chat option online.
You can book online but, if you would prefer to talk through your booking with an advisor, you can book over the phone. Some of the tour operators also have an office where you can book in person.
If you want to make sure that English is spoken in the hotel, the easiest way to ascertain this is to check if the hotel is also used by British tour operators.
A simple Google search will quickly answer this.
Type in the name of your chosen hotel plus "UK" to pull up a list of British package holiday operators offering the same accommodation.
The article continues below.
The largest tour operators in the Danish market are all part of international travel groups, so the likelihood of the hotel being offered across their international brand is reasonably high.
You can also check on Trip Advisor to see how many reviews are in English (and get an interesting perspective on the hotel from other travellers).
When your holiday documents arrive, they will also all be in Danish. You can use Google Translate to convert them to English.
If you are in any doubt about any of it, particularly if there may be visas or vaccinations required, call the tour operator's customer service to check. Also, bear in mind that any information about visas will only apply to Danish passport holders.
You should always check what the specific visa requirements are for your own nationality, as they may be different.
The article continues below.
Tax-free Shopping
Charterferie companies usually use charter flights , this helps to keep prices low and ensures that there are direct flights available to popular holiday destinations in the peak seasons.
Tax-free shopping options on these flights are extensive. Prior to your departure, you may receive a thick catalogue in the mail.
It's popular to pre-order items that you will need while you're away such as alcoholic drinks, cigarettes and sun cream.
They will be delivered to your seat on the outbound flight, reducing the amount that you have to squeeze into your suitcase. You can also pre-order tax-free goods for the return flight.
The article continues below.
Only For Danes
When you arrive at your destination airport, you will be met by a representative of the charterferie company who will direct you to the transfer bus, and give you information about your holiday.
Bear in mind that the representative may not be expecting non-Danes and you may have to work pretty hard to persuade them that you are actually their client!
The article continues below.
Big Savings
While finding your way around the website of a charterferie tour operator might seem challenging at first, there are big savings to be made for those prepared to put in a little bit of extra effort.
For even bigger savings, check out the "afbudsrejser"; last minute deals at deeply discounted prices.
There are two types of afbudsrejser; specificeret and uspecificeret.
"Specificeret" means that you get all the information about hotel and location when you book, so you can decide if it meets your requirements.
"Uspecificeret", means that you find out which hotel you will stay in and where it is located only when you arrive at your destination. You can be lucky and get what you want but you take the risk that the holiday may not meet your expectations.
Use the online site, travelmarket.dk, to compare package holiday prices.
This Danish-owned travel search engine gathers price information from a number of travel agencies and tour operators in the Danish market. It is only in Danish as that is their main target market, but you can use Google Chrome to translate it into English.
Whichever option you choose, Danish package holidays are worth considering as an affordable way to enjoy a holiday outside Denmark at any time of the year.
The article continues below.
TIPS on how to find cheaper tickets
Tip 1
Certain days and specific times of the day are cheapest for airline travel. Tuesday is the cheapest weekday. Fridays and Sundays should be avoided. Early morning or late evening flights tend to be cheaper. Some airlines require that you have a minimum stay before you can find any cheap return flights.
TIP 2 Order your ticket as early as possible – at least four to five weeks prior to departure. If you are booking really last minute, it can be worthwhile to check if there are any leftover seats on one of the Danish charter flights to the same destination.
Tip 3 Check multiple airports. A small country like Denmark doesn't have many departure points, so it could be worthwhile checking flights out of Sweden (Malmö) or Germany (Hamburg). Take into account parking fees in your ticket calculation. There is a fee to park at the airports in Copenhagen, Billund and Aarhus. However, it is free to park at the airports in Aalborg, Odense, Karup, Sønderborg, Esbjerg and Bornholm.
Tip 4 Take the Danish weather into account- this is probably most relevant during the school summer holiday period. Cheap tickets and last minute offers tend to get more expensive when it rains in Denmark, and the reverse is true: if it is a warm and sunny summer, ticket prices go down.
Source: these tips were adapted from the ones developed by travelmarket.dk
Support our magazine with a contribution of any size
We hope that you enjoy the information, insights and inspiration that we provide. We are a small team and we would like to keep delivering high quality, interesting articles for you to enjoy and your support will help Your Danish Life to continue to produce relevant content for expats in Denmark.
We do not want to put up a pay-wall, so we need your support and if you find our content relevant and worthwhile, we would value any contribution, however big or small, as a token of your appreciation of our efforts.
How to support:
Transfer any contribution to our bank account at: Your Danish Life/ Danish Expat Media Aps
Danske Bank Account number: 3409 11405673
IBAN: DK68 3000 0011 4056 73
or MobilePay to 2144 1224
Message: Support
Top five tour operators in Denmark
Spies  26% ( Formerly part of the Thomas Cook Group, Spies is an independent travel group owned by Nordic Leisure Group)*
TUI  21%
Bravo Tours  18%
Apollo  15%
Sunweb  7%
The market share is calculated in percent of total charter flights and charter seats sold out of Denmark by the Federation of Danish Tour Operators.
*Still the largest tour operator in Denmark, Spies it is now part of the group Nordic Leisure Group together with Ving in Norway and Sweden, Globetrotter in Sweden, and Tjäreborg in Finland, and the hotel chain Resorts & Hotels ( Sunwing Family Resorts and Sunprime Hotels).