Our top tips for a smoother journey : The Best Travel Websites and Apps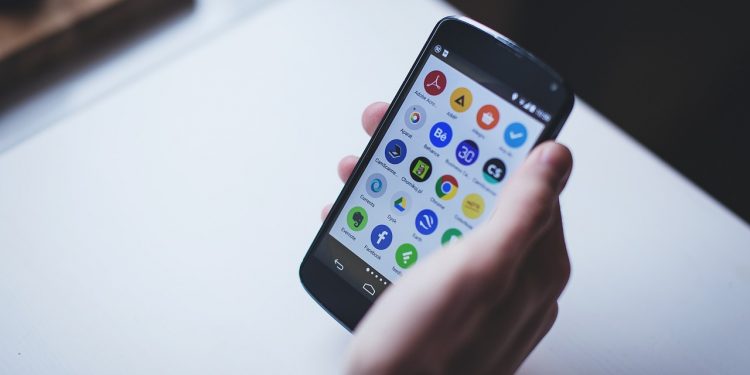 You have probably noticed that the Danes like technology. This is a digital nation and you can do pretty much everything online. Use this to your advantage and make the most of these apps and websites to make your life easier.
The article continues below.
By Louise Chamberlain
Getting around Denmark  – these apps are essential
1. Rejseplanen – the go-to app and website for planning your travel on public transport, Rejseplanen allows you to search for the quickest route, find the cost of the fare and see when the next bus or train is arriving.
2. DOT Mobilbilletter – this app allows you to buy public transport tickets on your phone for a lower price than buying single tickets. It's useful if you only use public transport infrequently and don't want to buy a rejsekort.
3. Check Udvej – did you forget to check out with your rejsekort at the end of your journey? Use this app to do it later.
4.Live S-Tog Map (http://www.dsb.dk/trafikinformation/folg-dit-tog-pa-et-kort/) – this slightly mesmerizing map allows you to follow the trains as they move around Denmark. You can see exactly where your train is at any moment. It's available as both an app and a website.
5. DSB – all of the Danish train information in one place. Journey times, fares and a handy guide to the public transport zones.
The article continues below.
6. Vejdirektoratet – up to date traffic information allowing you to plan your car journey and avoid major traffic jams.
7. Green Mobility – sign up to access over 400 electric city cars to rent by the minute around the Greater Copenhagen area. You need to have your account approved so need to plan ahead and register before you need to use it for the first time.
8. Drive Now – similar to Green Mobility but covering a smaller area, largely restricted to central Copenhagen. Has a range of cars to choose from.
9. Taxa 4X35 – a handy taxi app that allows you to book a taxi without having to be able to pronounce a Danish street name!
10. Easypark – never find yourself hunting for change to pay for parking again with this app. Park, input the area code and set the timer for how long you want to stay. No more trying to figure out how long you will be parking for.
You can extend the time if you need to stay longer and you only pay for the time you use. Simply stop the clock when you're done. If you have several cars or are renting one – change the car by selecting another license plate number.A must for drivers!
The article continues below.
Getting Away – as it gets colder you might be travelling this season?
1.Skyscanner – compare flights, hotels and car hire and search by location, date and budget. Skyscanner allows you to see the different airline options on the same route.
2.Rome2Rio – use this clever travel search engine to create itineraries for air, train, coach, ferry, and driving to and from any location. It is particularly useful for slightly obscure destinations that other travel websites don't cover.
3.Autoeurope – compare car rental details around the world. You can book through the Autoeurope site and prices are often lower than going directly to the car rental companies.
4. i car hire insurance – when you rent a car, you are usually offered an additional insurance policy to cover the excess in case you return the car with damage. It's often expensive and can drastically increase the cost of renting a car. i car hire insurance offers an annual policy to cover the excess at a much more reasonable price.
Support our magazine with a contribution of any size
We hope that you enjoy the information, insights and inspiration that we provide. We are a small team and we would like to keep delivering high quality, interesting articles for you to enjoy and your support will help Your Danish Life to continue to produce relevant content for expats in Denmark.
We do not want to put up a pay-wall, so we need your support and if you find our content relevant and worthwhile, we would value any contribution, however big or small, as a token of your appreciation of our efforts.
How to support:
Transfer any contribution to our bank account at: Your Danish Life/ Danish Expat Media Aps
Danske Bank Account number: 3409 11405673
IBAN: DK68 3000 0011 4056 73
or MobilePay to 2144 1224
Message: Support