Pay a visit to Denmark's most sought film and TV locations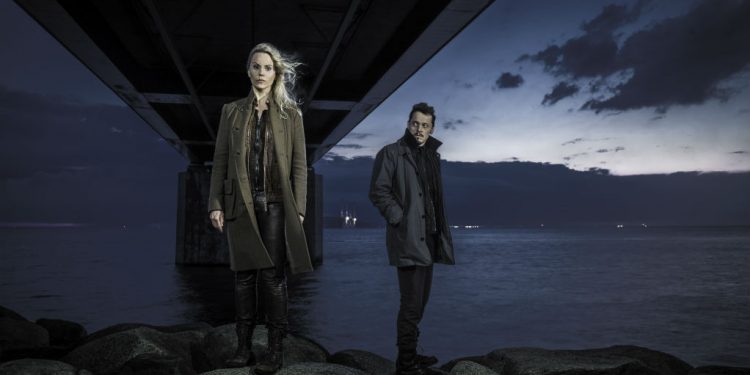 Are you a fan of the much acclaimed Danish television series and films? Then you may be interested in our guide to the locations used in them – enabling you to tread in the footsteps of your favourite fictional characters.
The article continues below.
By Adriana Alcina
In recent years, Danish fiction has been particularly in vogue overseas. The increase in the number of Danish television series broadcasted outside Denmark is unprecedented, and the Danish film industry is looking bright judging by the number of movies that have been praised by critics and received prestigious awards.
DR's shows such as The Killing (Forbrydelsen), Borgen, The Bridge (Broen) and Dicte have week after week attracted large and loyal audiences in different countries, which overall has contributed to putting Denmark in the limelight.
Furthermore, internationally acclaimed films such as the Oscar-winning The Danish Girl have stirred curiosity among foreign audiences and have created an infatuation with everything coming from Hans Christian Andersen's homeland.
As a result, a number of Danish TV and film locations have become must-sees for fans who cannot wait to relive the atmosphere of their favourite shows in person.
In fact, international tourists are visiting Denmark in greater numbers to experience locations displayed on screen.
The article continues below.
If you are a movie buff, you can take a trip to the Danish natural surroundings shown in The Hunt, Thomas Vinterberg's masterpiece in which Lucas (Mads Mikkelsen) is accused of paedophilia and subsequently expelled from his local community.
The Hunt was filmed in Gadstrup near Roskilde and the hunting scenes were shot in Holte and Tappernøje.
Despite being a British-American production, Oscar-winner The Danish Girl featured some of Copenhagen's most notable historical sites such as Nyhavn, the Marble Church, City Hall, Copenhagen University and the Royal Theatre.
Set in Copenhagen in 1926, the film tells the extraordinary and true story of the Danish artist couple Gerda and Einar Wegener. The latter became the first person to undergo gender reassignment surgery.
The article continues below.
A bleak and dark genre
The so-called 'Nordic Noir' genre is replete with sinister characters, mysterious plotlines and cold and gloomy landscapes that continue to captivate millions of viewers beyond Denmark's borders.
For instance, the edgy Danish-Swedish crime series The Bridge has acquired international recognition and even spawned an American remake.
The show features a police investigation of a corpse found on the Øresund Bridge between Denmark and Sweden, led by Swedish actress Sofia Helin (a.k.a. Saga Norén) and Danish actor Kim Bodnia (Martin Rohde in the first two series).
The best spots to admire this astonishing architectural wonder are from Amager Beach or from the coastal road north of Copenhagen. In addition, the series often depicts Nørrebro, the capital's most multicultural district.
Blågårdsgade in particular is a recurring location site, a side street off Nørrebrogade that boasts a great array of cafes and restaurants, as well as interior design and fashion boutiques.
Among Denmark's most critically acclaimed TV productions abroad is Borgen, a compelling drama about the Danish political sphere and a female prime minister's rise to power. The series became a hit in the UK, attracting all kinds of admirers including the former British Prime Minister David Cameron.
The action mainly takes place at Christiansborg Palace (nicknamed 'the castle'), home to the Danish legislature, the Supreme Court and the Prime Minister's Office.
There are guided tours daily available in English and Danish. In addition, the scenes at the newspaper office in season two were shot at DR Byen in Amager at Emil Holms Kanal 20, which you can also pay a visit.
What makes Danish TV series so powerful?
Danish television takes advantage of some of Denmark's characteristic assets such as its modern architecture, gloomy light, dark and cold winters and low crime rates in order to heighten the dramatic atmosphere that characterises Nordic Noir.
In addition, there is a strong collaboration between the Danish television and film industries. Most of the country's most respected cinematographers, directors and scriptwriters studied at the state-funded National Film School of Denmark, from which DR usually hires talented alumni to work with experienced veterans.
The article continues below.
Another extremely successful production was the 2007 Danish-noir series The Killing; a gripping crime story that attracted 1.7 million viewers in Denmark (over 30 percent of the entire nation's population). The series has won numerous awards including a BAFTA and was also turned into an American remake.
Its female protagonist, Sarah Lund (Sofie Gråbøl), turned her original patterned jumper into a fashion icon and became one of the most fascinating female TV characters of all time.
Lund played the role of a Police Commissioner who seeks to solve the brutal murder of a high school student. During her investigation, a lot of dark secrets and spooky twists arise.
A number of Copenhagen locations appeared in the series, such as the police headquarters that you can visit at the Police Museum and the building where Sarah lived in Østerbro on the corner of Middelfartgade and Vardegade.
Not all of the TV locations are located in Copenhagen.
The crime series Dicte, based on Elsebeth Egholm's novels, was shot in Aarhus. and can also boast high levels of popularity, which have translated into millions of good branding kroner for the Danish city.
The series stars Iben Hjejle as Dicte Svendsen, a reporter with a gut feel for criminal matters who returns to her hometown after her divorce. Other recent Danish TV series that have been broadcasted abroad are 1864 and The Legacy (Arvingerne).
For a guided tour of all the famous Danish TV locations, check out Nordic Noir Tours featuring tours in English that typically last about half an hour.
Sources: visitdenmark, visitaarhus and visitcopenhagen