Great Prayer Day wheat buns – look for hvedeknopper or hveder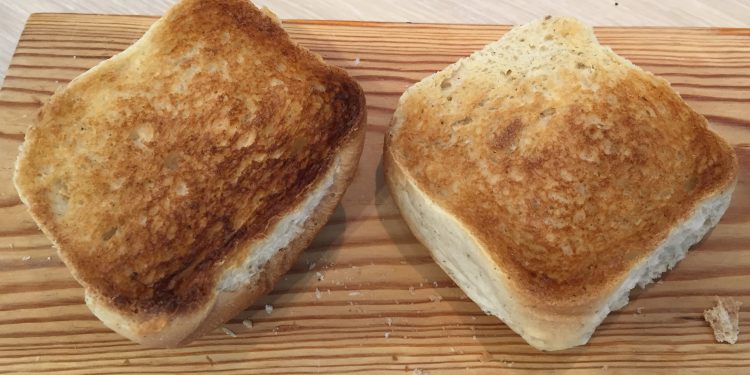 If you are keen to follow Danish traditions, then don't miss out on buying the Great Prayer Day wheat buns. Prepare them properly or you will find them sadly dry and stale.
The article continues below.
By Bente D. Knudsen
As a fan of Danish bread and pastry, you might think you were in for a great experience with the famous hveder, the Danish name for the wheat buns eaten warm at the occasion of the Great Prayer Day, Store Bededag.
The day has always been on a Friday –  this year the 5 May. For the past 337 years it has been a bank holiday with closed shops.
However, 2023 will be the last year of closed shops as the present Danish majority Government has abolished the bank holiday from 2024.
So enjoy your last long Store Bededag weekend this year on 5 May and remember that all shops will be closed.
Its date varies from year to year as a royal decree back in 1686 stated that is should always be the fourth Friday after Easter Sunday.
Even if you have only been living in Denmark for a short time, you will have noticed that Danes are not widely religious although almost 76 percent are still member of the Danish protestant church, Folkekirken.
However, back in the 17th century, Store Bededag was a day for praying and fasting, certainly not for working.
It is not linked to any Christian holiday, such as is for instance Easter or Pentecost (Whit Sunday in the UK), but was established by Hans Bagger, who as bishop of Zealand, called the day for the "Extraordinary Normal Praying Day".
On this day bakers were not allowed to work, which is why they baked large wheat buns the day before so Danes would have bread to warm up and eat on the day itself.
Contrary to the 17th century Danes, these days, Danes do not do much praying or fasting on this day.
The buns were baked the day before Store Bededag, so they were often a bit dry, even hard and certainly did not taste freshly baked. This is why they were always eaten warm.
The recipe hasn't changed much, and as the big buns are still slightly dry, you actually need to heat them or toast them to enjoy them at all.
The article continues below.
Here's how to do it:
Split the buns in half – you can feel they are a bit dry inside. Put them in the oven, you can use the grill function – but remember to keep an eye on them, otherwise they will easily burn.
Take them out when they have gained a beautiful golden colour, add ample supplies of butter (they will not be as good if you leave out the butter!) and eat them immediately.
It is the melting butter, mixing with the bun's cardamom flavour, that makes this bun different from your standard bun.  Really yummy for those who like butter and are not trying to stick to a healthy diet just then.
The article continues below.
Support our magazine with a contribution of any size
We hope that you enjoy the information, insights and inspiration that we provide. We are a small team and we would like to keep delivering high quality, interesting articles for you to enjoy and your support will help Your Danish Life to continue to produce relevant content for expats in Denmark.
We do not want to put up a pay-wall, so we need your support and if you find our content relevant and worthwhile, we would value any contribution, however big or small, as a token of your appreciation of our efforts.
How to support:
Transfer any contribution to our bank account at: Your Danish Life/ Danish Expat Media Aps
Danske Bank Account number: 3409 11405673
IBAN: DK68 3000 0011 4056 73
or MobilePay to 2144 1224
Message: Support
Where to buy them?
You can get hveder, or hvedeknopper as they are also named, at any of your usual grocery stores. All of the big industrial bread bakeries make them for Store Bededag and, of course, you can also buy them at your local bakery.
Those from the bakery are twice the size so you can easily share one.
In past years we have tried to get the total amount of hveder made by for instance Lakagehuset ( where the buns in the picture are from) but they are too busy baking them to find time to count them.