Restrictions announced yesterday reduce capacity on buses and trains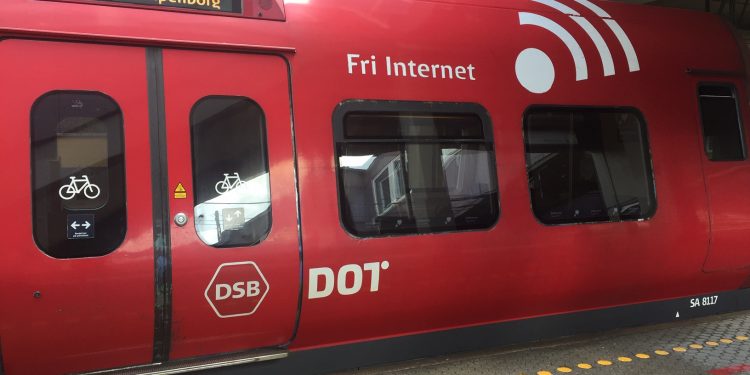 Distancing increased to two meters in the public domain as of 6 January.
The article continues below.
By Bente D. Knudsen
If you need to continue to use public transport, you will find that the front doors of the buses are again closed for entrance, all access to and from the bus must take place from the back doors.
This measure is to further protect drivers and ensure distance to the few passengers on board. Also, capacity is reduced to 50 percent, so you may find the half empty bus passes you by.
In the bus or train, you are not to sit beside or opposite anyone outside of your household.
This new measure is in place due to the added distancing in all public areas from 1 to 2 meters enforced with effect from today, however, the added distancing in shops from 1 to 2 meters will not be fully implemented until Friday 8th January in order to enable shops to get stickers printed and placed and whatever else is needed to ensure the added distance.
The added public distancing measure is at present in place until the 17 January 2021 but may be prolonged depending on the development in spread, Danish Prime Minster announced at a press meeting on 5 January.
Support our magazine with a contribution of any size
We hope that you enjoy the information, insights and inspiration that we provide. We are a small team and we would like to keep delivering high quality, interesting articles for you to enjoy and your support will help Your Danish Life to continue to produce relevant content for expats in Denmark.
We do not want to put up a pay-wall, so we need your support and if you find our content relevant and worthwhile, we would value any contribution, however big or small, as a token of your appreciation of our efforts.
How to support:
Transfer any contribution to our bank account at: Your Danish Life/ Danish Expat Media Aps
Danske Bank Account number: 3409 11405673
IBAN: DK68 3000 0011 4056 73
or MobilePay to 2144 1224
Message: Support