Risk of running out of flu vaccine after huge success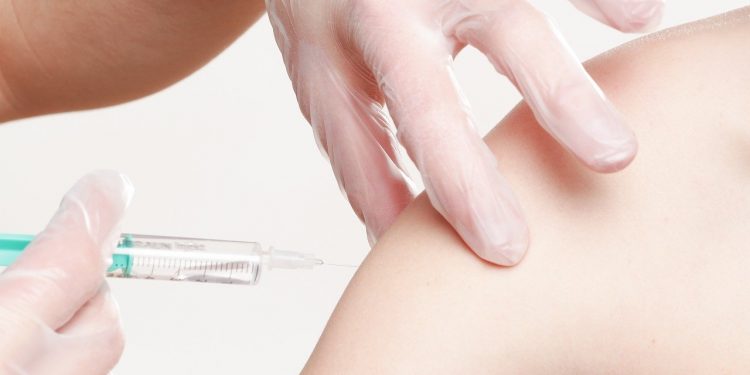 Only 10 days after launching the free flu vaccine campaign the Danish authorities fear a lack of vaccine will impact those at risk.
The article continues below.
By Bente D. Knudsen
Victim of its own success; the campaign to get more people within the risk groups vaccinated as protection against the seasonal flu, in order to avoid a saturation of the Danish hospitals with both those seriously ill due to the seasonal flu as well as those infected by COVID-19, has been almost too successful.
As many, and not only those at risk, have taken the advice, the authorities have decided to issue an order today to all GP's, pharmacies and others involved in the season flu vaccination too immediately limit the vaccine to only those at risk.
All others must wait until the supply situation comes under control.
The article continues below.
The stock is running short already, the authorities had increased the vaccine capacity to be able to vaccinate 25 percent more in the risk group but despite this the increase in those wishing to be vaccinated has been higher.
The free influenza vaccination is offered all citizens in Denmark who belong to a group at risk of becoming seriously ill or are at risk of getting serious complications from being ill with the flu.
This is valid for older citizens above the age of 65, for people who are chronically ill with KOL, an immune deficiency, diabetes, or a heart disease.
Also, those who are extremely overweight, or women who are pregnant, should be vaccinated before the flu season really starts.
This year the authorities decided to offer it for free also to all who are employed in the health or elderly care sector.
The article continues below.
The seasonal influenza season starts from around mid-October and lasts until the end of March, most cases occur from December to March.
The vaccine is available from the 1 October 2020 and costs DKK 200 at your GP if you are not entitled to a free one.
However at present you will not be able to buy one unless you are in the risk group and thus entitled to a free one.