Royal support for the touring World Ballet this summer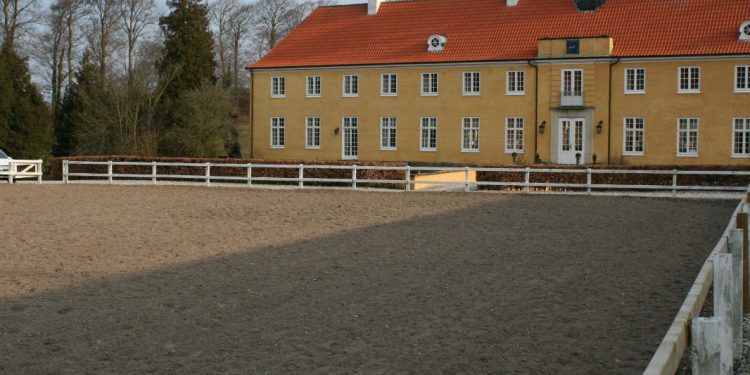 For lovers of ballet, this year's World Ballet tour around Denmark will see Danish Queen Margrethe at the extraordinary venue of Møllerup Gods.
The article continues below.
By Bente D. Knudsen  Pictures: Møllerup Gods/Verdensballetten
Danish Manor House Estates are often in pursuite of ways to keep their heritage alive and upkeep very expensive old buildings.
At Mollerup Estate near Aarhus, they have found some interesting alternative ways of doing so.
One of them is by hosting every year the event, Verdensballetten – or World Ballet as the English translations says. This year it will take place on Saturday the 13 July.
The performance features ballet dancers from international ballet ensembles such as The Royal Ballet of London, Staatsballett Berlin and Mariinsky Ballet from Skt. Petersborg.
All dancing under the open summer sky in front of Mollerup Estate, located near Aarhus, in the middle of the Danish national park of Mols Bjerge.
The article continues below.
This year Danish Queen Margrethe, a passionate ballet fan, will be attending the event as an official guest.
There are still a few free seats – both expensive VIP ones and also more accessible tickets at benches along the border of the stage.
The setting is unique and if you are in Aarhus around the 13 July 2019 – maybe an idea for a nice evening. You can buy a picnic basket on site – or bring your own.
Of the other surprising activities at Mollerup Estate is the production of industrial hamp as well as the renting out of the old inn – which can be yours entirely if you want to host a large family event while you are in Denmark.
The old inn is a delightful gem – dating back to 1710. It is of course one of those half timbered houses which used to be used for the farm household.
When 50 years ago there were no longer that many farm helpers left, the lady of the manor transformed it into an inn.
In recent years the current estate owners have had it renovated and it is now transformed into a holiday home for rent.
It is charming and comes complete with all the romantic and historic manor house environment, however, rememberyou are in an old house, so do not expect a five star hotel standard.
More information and tickets here