Keep that light in your home now the day got really short with the winter time setting in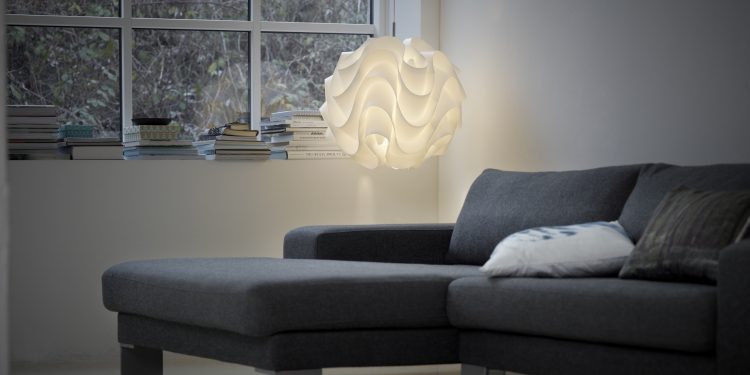 The long, dark Danish months ahead of us, where you stay indoors – a lot-, are a challenge for most expats, and actually also for many Danes. Apart from being gloomy and dreary, it can also have a huge impact on your feeling of well-being. This is why the light setting of your home becomes even more important.
By Lene Arlund, Architect and Interior Designer
You may have noticed that in Scandinavia the perception of a room being well-lit is when a room will have many sources of light, and each lamp will be used for different needs.  Find here a few tips on how to adopt the Scandinavian lighting style to help you through the dark season.
The article continues below.
If you want to secure a more Scandinavian atmosphere in any given room, and at the same time be sure that the light is where it is needed, you will want to replace, or at least combine whatever central source of light you have in a room with a number of different lamps – each one with its own function.
Choose your lamps keeping in mind to fit them to; the function they should perform, as well as to the way your home is designed.
Perhaps living five to six months a year with short days and having to stay indoors a lot – has inspired Danish lamp designers, who are famous for their mix of great design with high functionality.
The article continues below.
TIPS on how to plan the light in your home
The essence of good lighting in your home is to find out first how you use your different rooms. Where do you sit to read or work? Where do you gather to talk? How does the daylight enter into your rooms?
Once you have answered these questions, you can start to plan what kind of lamps you will need.
In the areas where you sit and read, you want a lamp that directs light at what you are reading without lighting up the entire room. Therefore, you might want to choose a floor lamp that can stand on its own next to the chair. Ideally, you want a lamp shade that can turn up, down and to the side, adjusting to how you sit.
Likewise, in the area where you meet to talk, you want a cosy and warm light to create a more intimate atmosphere. Here you will want a lamp hanging from the ceiling, a floorlamp or a lamp standing on a table next to you. Choose lamps that only spread the light down and sideways and use more than one lamp, so the whole area is lit up.
Another tip for the general light setting in a room is to make sure that you have lamps that give quite a bit of light in two diagonal corners.
Lighting up the corners will give you a clear feeling of the size and shape of the room. Having light in only two corners also creates contrasts. This is much more appealing than a room cast in equal light.
Combining this with directional light (where you sit and read) will enhance the feeling of warmth and cosiness in the room. And hopefully it will get you through the coming dark days.
The article continues below.
Spoil yourself and get a lamp from one of the new Danish lamp designers
A number of new Danish lamp designers and producers are following in the footsteps of the Danish design icons, Le Klint and PH.
Interestingly, they each focus differently on the design and functionality elements of their lamps.
If you are looking for decoration and uniqueness, the elegant lamps from Design By Us, made from vintage glass from the 1950s and 1960s, found by their designers in their searches across Europe, could be an option.
They will even design a piece just for you – personalising your lamp with its own individual lampshade.
For the more classic modern design, where the focus is functionality and creating a lighting adapated to your needs, look to CPH Lighting's table and floor lamps with their timeless and simple designs.
Or try out Tom Rossau's birch stripe lamps,  who excels in blending the tradition of using natural materials in the world of lighting, as Wegner did with his chairs .
The soft wooden materials of his lamps create a cosy atmosphere mixed with the functionality of a good light.