Spend the Easter holiday at an open-air museum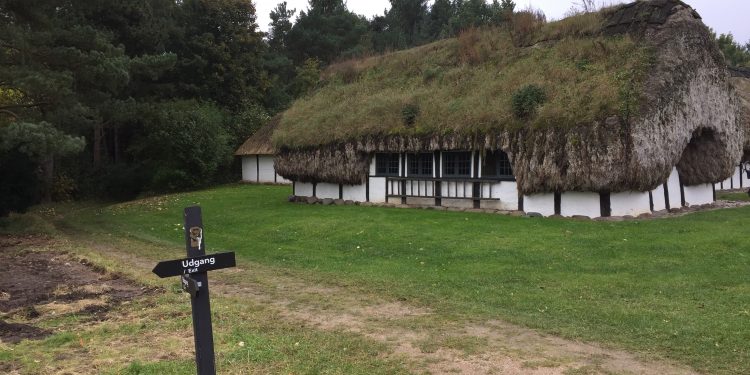 For Easter two of the amazing historical open air museum's open up with special Easter activities. Take advantage to spend a day of fun  with old fashioned activities.
The article continues below.
By Bente D. Knudsen              Pictures: Private
If you are a fan of going back in time to study life in the "good?" old days- then the Danish open-air museums are an excellent place to start. They are also a great way to get a look back in time to see who the Danes were before they became one of the world's wealthiest societies.
The museums have collected items from old watermills, utensils and clothing, to the local grocery store, in order to portray Danish life through hundreds of years.
They are also extremely good at creating family friendly activities. Here, adults and children can spend a day having a fun, relaxing time together while learning more about the daily life of the Northern Europeans 100 to 200 years ago.
If you haven't been yet, they are an amazing insight into how the 20 and 21st centuries' modern technology revolutionised the way people lived and greatly improved their quality of life.
The article continues below.
In this selection we have chosen two that are all connected to country and farm life, and take advantage of the Easter holiday in their activity offers.
Of course the Old Town, Den Gamle By, in Aarhus is open too with plenty of "city" Easter activities.
All of them focus on "living history", and thus strive to be buzzing with life and activities, involving people and animals, to make their buildings come alive and communicate important aspects of the history of the village, the farm, or the old grocery shop you might just have entered into.
North of Copenhagen, in Lyngby, you find Frilandsmuseet.
Here you can see impressive and atmospheric buildings, old breeds of domestic animals in the fields and attractive, historic gardens.  You can walk around, or (subject to weather) take a ride in the open horse-drawn carriage.
The museum is one of the oldest and largest open-air museums in the world. It contains over 50 farms, houses, smallholdings and mills from the period 1650-1940.
Easter is always a busy time at the museum and they are really good at creating activities for all age groups, notably showing how Easter was celebrated and what was eaten in the olden days.
Open all Easter week and during all of the bank holidays including Monday 10 April from 10:00 to 16:00.
Of course, you can buy food to eat in the market's food hall and buy local produce to take home – it all comes from the agricultural production still taking place at Frilandsmuseet's many farms.
The website, however, is really not catering from non-Danish speaking foreigners, as the Easter activities disappear when you select the English language version! Here is a link to the Danish page with Easter activities:
Go anyway and find out more once you are there.
Location: Frilandsmuseet Kongevejen 100, 2800 Lyngby. The museum is part of the National Museum so you have to go on their site to find them. www.natmus.dk/museerne/frilandsmuseet. Phone: 313 4411. Children under the age of 18 free. Adults DKK 85.
The article continues below.
Check out life at the time of Hans Christian Andersen near Odense on Funen, at Den Fynske Landsby, an open-air museum presenting a Funen village milieu as it could have appeared in the time of the famous writer.
The village includes some 30 buildings dating from the 17th to the 19th century, all of which were moved to the museum from various sites in the region. It comprises half-timbered houses, gardens, fenced enclosures, livestock and animals, a village pond and a village street surrounded by cultivated fields.
Also here Easter is a busy week with many extra activities every day. There are numerous Easter activities – of course involving the decoration of eggs,  beer is brewed and you can see a great exhibition of old style farming machines.
Den Fynske Landsby, Sejerskovvej 20, 5260 Odense S – more information here.  Phone 6551 4601. Open every day during Easter also on Monday the 10 April 11:00 to 16:00 Children free. Adults DKK 145. Special: Free access to all with a Ukrainian passport.
The article continues below.
How to find other Easter holiday events
If you want to find out what is going on at any given museum just put the name of the museum and the word
påsken 2023
 in your browser, and you will certainly find a website full of information.
A lot is still only in Danish, no one seems to believe that tourists will be attracted to them, so you may need to translate the Danish text.
Clicking the English language option often makes the Danish påske part disappear, so that may be no help, stay on the Danish version and use a translation program to find out what it all means.
If you enjoy special events – and are in Denmark during Easter – it's really a lot of fun for both adults and children.
Support our magazine with a contribution of any size
We hope that you enjoy the information, insights and inspiration that we provide. We are a small team and we would like to keep delivering high quality, interesting articles for you to enjoy and your support will help Your Danish Life to continue to produce relevant content for expats in Denmark.
We do not want to put up a pay-wall, so we need your support and if you find our content relevant and worthwhile, we would value any contribution, however big or small, as a token of your appreciation of our efforts.
How to support:
Transfer any contribution to our bank account at: Your Danish Life/ Danish Expat Media Aps
Danske Bank Account number: 3409 11405673
IBAN: DK68 3000 0011 4056 73
or MobilePay to 2144 1224
Message: Support