Starting on Monday 18 May a range of activities reopen such as restaurants and outdoor safari parks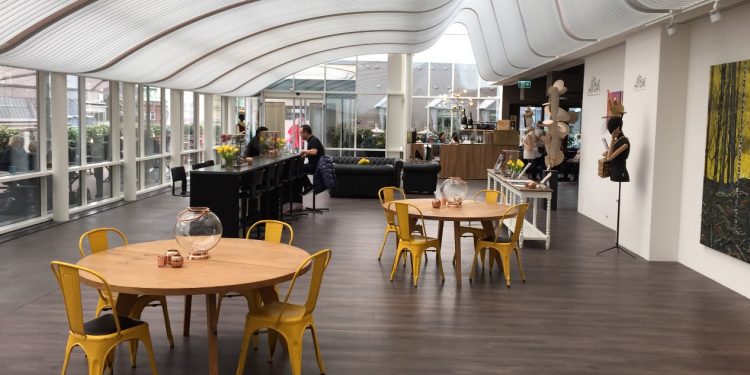 Restaurants, cafés, and bars can open inside and outside but only until midnight. Find the details of what you can do starting on Monday in our update.
The article continues below.
By Bente D. Knudsen
The rate of new infections, measured by numbers of hospitalised has gone a bit up and down the past weeks, but for the past five days they have gone only down.
This brings hope that more may open before phase 3, scheduled for 8 June. The Danish Government has invited the other political parties in parliament to start further negotiations next week concerning activities scheduled to open in phase three which may reopen before.
The next phase of phase two starts on Monday 18 May when restaurants, bars, and cafés may reopen with seating inside as well as outside, inside much needed with the unstable Danish spring weather.
The restrictions on number of people inside has been set at imposing minimum two m2 per person and one meter between guests, measured from the middle of the chairs.
Furthermore, staff is to avoid close contact with guests as much as possible and self-service is to be offered wherever feasible.
The article continues below.
No groups with more than 10 people are allowed – so a large dinner group is only possible with max 10 people per group. More groups of up to 10 are allowed but groups are to be kept separate from the other guests with at least one meter's distance or by using distancing barriers.
Guests having dinner together may sit with less than one meter between them, imposed is also a curfew with closing at midnight. Nightclubs are still closed and therefore bars etc. are not to offer space for dancing.
The one meter measure (down from two meters) has helped many schools who are reopening for the grades 6 to 10 as well as the popular efterskoler, the one year boarding school many Danish youngsters attend after 9th grade before entering high school or other secondary education.
Libraries will open again but only for loans and returns, it will not be possible to stay and study, or to use the play areas for children.
Religious locations as well as outdoor sports are also allowed and when playing football, contact is again allowed on the outdoor fields, making it possible again to tackle an opponent – which so far had been banned.
Outdoor zoo's and safari parks which enable visitors to visit in their own cars are allowed to open, at Knuthenborg Safari Park on Lolland visitors can enjoy the new elephant area where four circus elephants will move to their new retirement quarters in the park (from 1 June 2020).
Support our magazine with a contribution of any size
We hope that you enjoy the information, insights and inspiration that we provide. We are a small team and we would like to keep delivering high quality, interesting articles for you to enjoy and your support will help Your Danish Life to continue to produce relevant content for expats in Denmark.
We do not want to put up a pay-wall, so we need your support and if you find our content relevant and worthwhile, we would value any contribution, however big or small, as a token of your appreciation of our efforts.
How to support:
Transfer any contribution to our bank account at: Your Danish Life/ Danish Expat Media Aps
Danske Bank Account number: 3409 11405673
IBAN: DK68 3000 0011 4056 73
or MobilePay to 2144 1224
Message: Support