Take a tour of AMALIENBORG'S FOURTH PALACE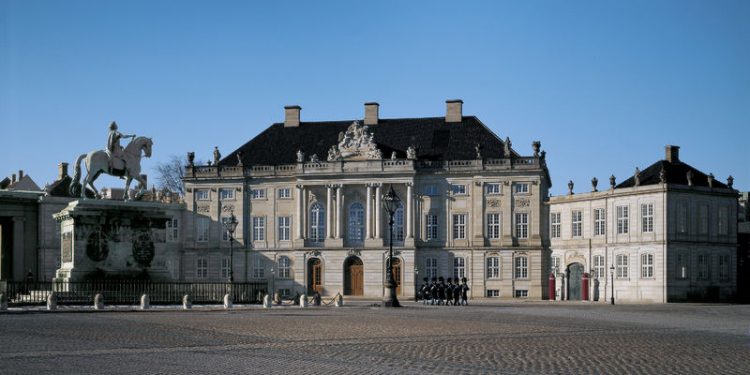 After being closed for three years, you can again experience the magnificent royal palace used for representation and "hotel" accommodation for prominent guests during state visits.
By Bente D. Knudsen   Pictures: Slots og Kulturstyrelsen/Roberto Fortuna
Amalienborg is the winter residence of the Royal family, situated between the city and the harbour, where in the 1750's architect Nicolai Eigtved designed four palaces surrounding Amalienborg Palace square with its equestrian statue of King Frederik V.
The palaces were originally built as residences for four high-ranking aristocrats but the royal family was eventually able to buy first one and later the remaining three after Christiansborg Palace burnt down in 1794.
Today, they are all owned by the state. Each palace is named after the first monarch to reside in it.
Two of them are still used as private residences, as the Queen and Prince Henrik live in Christian IX's palace and Frederik VIII's palace is the official residence of Crown Prince Frederik and his family. They are never open for public visits. A raised flag at the top of any given palace shows which royal is in residence.
A third palace Christian VIII's Palace features the Amalienborg Museum and the Royal Reception Room's and is open to the public all year – with reduced opening hours during the autumn and winter season.
This palace is also used by the Queen's sister, Princess Benedicte, when she is in Denmark. The royal reception rooms in this palace are also used by Princess Benedicte and Queen Margrethe's younger son Prince Joachim for their official duties.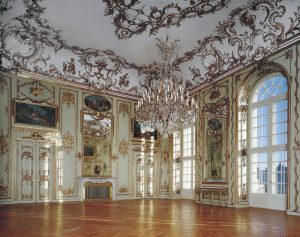 However, the fourth palace, Christian VII's palace is open again after being been closed the past three years as, due to renovations of the Queen's own residence, she used Christian VII's palace instead.
Now you can book a guided tour of Christian VII's Palace and visit this magnificent representative palace, used for the past 250 years for official celebrations and prominent guests. This is for instance the palace used during the Queen's New Year levees.
The guided tour allows you to follow in the footsteps of the royal guests and experience some of the most spectacular interiors used by Queen Margrethe.
In English Wednesday to Sunday at 13:00 and in Danish Saturday and Sunday at 10:15, the guided tour takes about an hour and a half, costs DKK 95, and can be booked online here