Taking a taxi after the Christmas or New Year Eve's dinner party will be much more expensive this year.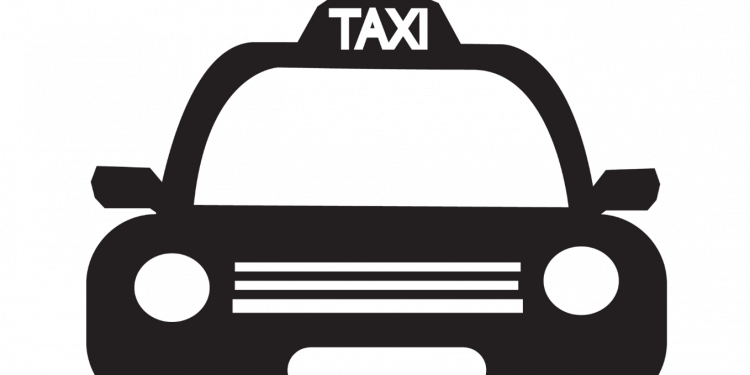 You might just have gotten used to the expensive Danish taxis and the lack of cheaper alternatives. Due to new regulations, taking a taxi will be even more expensive during the coming holidays.
The article continues below.
By Bente D. Knudsen
Before the new 2018 legislation was implemented, the taxi rates were subject to decisions made in each Danish municipality, however, with the new legislation, it is the Danish traffic board, Trafikstyrelsen, who administers the taxi rates country wide.
The new legislation lets the maximum prices rise considerably for the bank holidays of the  24, 25 and 26 December, as well as 31 December and 1 January. For these days the maximum base fare allowed is set at DKK 135.
The article continues below.
In Copenhagen, the taxi company 4x 27 will be charging this base fare and  DKK 25,50 per km/DKK 11,25 per minute (avoiding queues is thus essential!) for the bank holidays.
CEO of 4×27, Thomas Petersen, says to Danish paper Ekstra Bladet, that he cannot see why supply and demand cannot be valid for taxis as well. During the bank holidays, the demand for sufficient taxi capacity is high, and raising prices is a way to ensure there are enough drivers working.
"I cannot see why the taxi companies cannot raise their prices, just at hotels do, and there is rarely a cheap offer on champagne for New Year's Eve," he said.
The new regulation has a phase-in period of three years, which means that some taxis are still on the old municipal price rates.
Dantaxi writes on their website that not all their taxi's are subject to the new fares.
The cars that drive according to the new fares approved by Trafikstyrelsen are recognisable by the eight-digit number on the side of the car, whereas those still following the old municipal fares drive with a green metal licence place on the back of the car. Not easy to be customer!
The article continues below.
Apart from the possibility of raising prices on specific days, some items of the new taxi legislation benefit customers' ability to compare prices before taking the taxi.
Taxi companies must publish their "door to door" prices, so that customers can find the average price of taking a taxi on each taxi company's  website.
The prices must be listed for regular car sizes, up to 5 persons and large cars, typically vans for 6 to 8 persons. For instance, on the web site of TAXA 4×35 you will find that their door-to-door price is: Takst 1 is 10 km/ 12 minutes DKK 194 and Takst 2 is 10 km/12 minutes DKK 246
Furthermore taxi companies cannot charge a fee to take wheelchairs or dogs needed by people with a disability (or in general equipment needed for people with a disability).
The article continues below.
Find here a couple of prices for the 24 December and 31 December as announced by the taxi companies:
Copenhagen:
Taxa 4×35: Starting Price: DKK 85 kroner, per km DKK 25.50 kroner
Taxi 4×27: Starting price DKK 135, per km DKK 25.50
Dantaxi4x48 (countrywide price) starting price DKK 49, per km DKK 20
Funen and South Jutland
Taxa Syd: starting price DKK 61, per km DKK 22.47
Dantaxi 4×48 (countrywide price) starting price DKK 49, per km DKK 20
Aarhus
Aarhus Taxa: base fare: DKK 44, per kms DKK 9.21
Dantaxi 4×48(countrywide price) starting price DKK 49, per km DKK 20
The maximum prices taxi companies are allowed to charge as set by Trafikstyrelsen:
Takst 1: Means the price from Monday to Friday from 06:00 to 18:00
Base fare: DKK 80, per km: DKK 12 (large cars DKK 18), per hour: DKK 400/ DKK 6.67 per minute
Takst 2: is evenings and nights from 18:00 to 06:00 and Friday from 18:00, Saturdays, Sundays and bank holidays.
Base fare: DKK 90, per km: DKK 17 (large cars DKK 25.50), per hour: DKK 450/ DKK 7.50 per minute
Takst 3: is for driving on special days such as 1 January, 31 December, 24 to 26 December.
Base fare: DKK 135, per km: DKK 25.50, (large cars DKK 38.25), per hour: DKK 675/11.30 per minute
You can find the full legal price structure ( maximum prices taxis can charge) here: