The Copenhagen Fashion week has started-fashion is an important Danish industry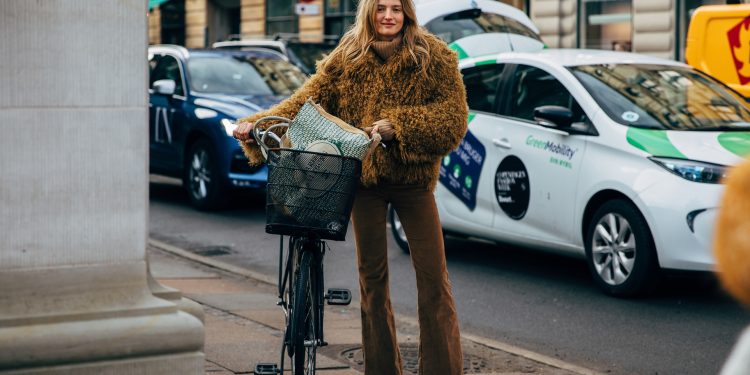 You may not realise it but, at some point in your life, you have probably bought clothes from a Danish designed fashion brand. Find out why here.
The article continues below.
By Bente D. Knudsen
The Danish Fashion industry is a globalised export industry, as no brand can survive based only on a Danish market with a total population of barely 5.8 million.
And, despite the country's size, the Danish Fashion industry has become important to the country's economy.
As the fourth largest export industry, when including footwear (think ECCO and Hummel), and the sixth largest without the footwear industry, it is an industry to be reckoned with.
It employs almost 10,000 people in Denmark (within design, sales and marketing), with a further 12,000 employed in the Danish retail trade.
Turnover had been on the rise until 2019, when instead of growth (in 2018, the turnover was DKK 44.9 billion, up 4,1 percent compared to 2017), the industry is expecting a fall of 2.5 percent.
Especially the fall in domestic sales, down 6.5 percent has hit the industry, however, with exports only down 0.4 percent, the industry hopes to stagnate at around a turnover of 45,8 billion.
Exports represent 65 percent of the total turnover, and have maintained a turnover of  DKK 30,8 billion in 2019.
According to the Danish textile association, Dansk Mode & Textil, the industry and employers' association for the Danish fashion and textile companies, 2020 is expected to be another challenging year as consumers on their main markets are still reluctant to spend money, the consequences of Brexit are still there, and the competition is high.
In a recent survey amongst its members, one of the most important focus areas for the industry is the sustainable transition of the whole textile industry.
What characterises Danish fashion?
According to Marie Riegels Melchior, from Copenhagen Fashion Institute, Danish fashion is characterised by clothes that should be flexible, not too practical or too fine, too minimalist or too embellished.
It should rather strike a balance, and be suited to the many different situations of modern life, for example; work, café visits, bike rides, at home or out partying, elements which are valid for all brands industry experts say.
"This is the case, whatever the brand and that is what makes the Danish fashion industry special," says Fashion Feature Director at the fashion magazine DANSK, Moussa Mchangama.
He finds that Danish designers are good at designing items made for the modern person who has a life, or more specifically, the kind of life most western people lead, contrary to the expensive luxury fashion focus.
This is the case, whether it is the more commercial brands from Bestseller, IC Companys and DK Company, to the so-called Copenhagen brands; Mads Nørgaard, Custommade, Samsøe & Samsøe, Han Kjøbenhavn, Soulland and Stine Goya.
"All of them focus on wearable items and fashion, which is esthetical and somewhat trendy. However, it does not scream Autumn/Winter XX so loud that you cannot wear it for following Autumn/Winter,"says Moussa Mchangama.
How did it all begin:
The article continues below.
Denmark's huge textile industry began in rural Jutland, which up until the 1950s had quite a large textile manufacturing industry.
Increased global competition eventually made manufacturing in Denmark too expensive and the industry was quick to move its clothing production to low cost manufacturing countries.
In the 21st century, manufacturing and sales most often takes place outside of Denmark, however, the industry has offices for sales, marketing, design and administration in Denmark.
Since the 1990s, a gradual rise in exports has led to the actual position as an important export industry, transforming it from a domestic market based one, to an export market-driven fashion production.
Despite the financial crisis, the industry managed to maintain growth up until 2018 with a rise in exports from 2008 to 2018 of 68 percent.
"Exports are crucial if you want to be successful, and the Danish fashion companies have been aware of that the last ten years. In addition, you need to have a clear strategy for e-commerce, and of course you need to have a strong brand and design expression. This applies regardless of whether we speak women's, men's or children's fashion, "says Thomas Klausen, CEO of the Dansk Mode & Textil
However, the changes within the retail sector, with the important increases in online shopping are factors that will affect the industry, and also consumers increasing focus on sustainability, the industry acknowledges.
To Danish newspaper, Jyllands Posten, he adds that becoming more sustainable as an industry is still going too slowly.
"We have to, in cooperation with each other, speed up the development with innovative materials, worldwide targets and international standards. The industry has to develop new business models, which help change the way we consume clothes, otherwise there is a risk that the industry will drive itself out of business."
China remains the largest sourcing partner for textiles, almost twice as large as Bangladesh, who comes in second amongst the top ten countries from where the Danish producers source their production.
Of the top ten import countries, Chinese production represents 40 percent of all textiles produced.
The article continues below.
Denmark's biggest fashion companies.
The group Bestseller A/S, with brands such as Vero Moda and Jack&Jones, is still by far the largest fashion group, and focuses mainly on mainstream and affordable everyday wear.
The group IC Group was founded after the merger of the Danish companies, In Wear and Carli Gry. Originally based on brands such as In Wear and Matinique, these brands have all been divested.
In a huge sale the IC Group brand Peak Performance was sold to Amer Sports Corporation in April 2018 for DKK 1,9 billion. As an outdoor brand it fit with the portfolio of this company  who also owns the outdoor-brands Salomon and Wilson.
Designers Remix was also sold back to the original creators Charlotte Eskildsen and her husband Niels Eskildsen, who started the brand in 2002. They were still part owners of Designers Remix, but were able to reacquire the 51 percent shares owned by IC Group, when the group divested this brand as well in April 2018.
Its present focus is much more the upper premium market segment. A segment reached through the acquisition of brands such as Tiger of Sweden and By Malene Birger, which are the only two brands remaining in IC Group.
DK Company is a multi-brand fashion group, who has taken over brands from IC Group such as InWear and Matinique.
The group also owns brands such as Fransa, Gestuz, Soaked in Luxury, Karen by Simonsen and B. Young. Their focus is on "value for money and luxury for less".
Recently the group has acquired the brand Saint Tropez, a so-called fast fashion brand, which was divested from IC Group.
The article continues below.
The most important export markets are Denmark's next-door neighbours. Germany is by far the largest market with exports worth DKK 9.6 billion, 2.6 times as much as the second largest market Sweden ( exports worth DKK 3.6 billion).
2019 figures are not yet available in detail.
DKK 1,000 ( 2018)
1. Germany
9.650.936
2.Sweden
3.658.911
3. Netherlands
3.114.634
4. Norway
2.494.255
5. Great Britain
1.797.736
6.France
1.426.750 +9,1 %
7.Finland
1.136.938
8.Belgium
1.273.755
9. Italy
1.058.529
10.Spain
1.010.722