The crazy weather continues – this time with heavy rain and winds with gusts of storm strength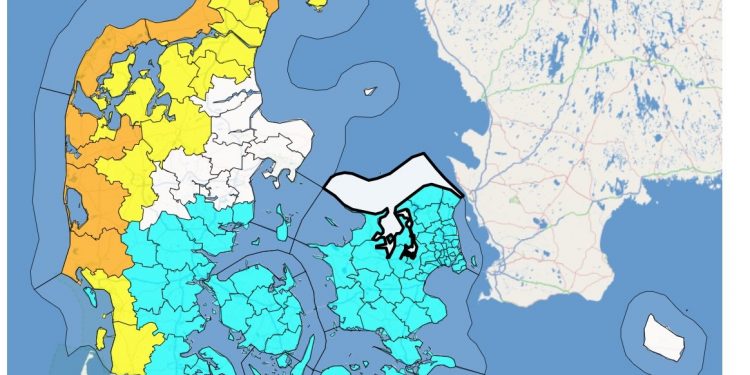 The Danish summer has been unusual, no need to emphasize this, however, the next two days it will get even more crazy as winds and rain set in.
The article continues below.
By Bente D. Knudsen
It seems unlikely –  when looking out the window today – the sun is shining (as it has the past months) and it is warm.
However, later tonight it will change dramatically, if the warning issued by DMI turns to reality.
On the west coast of North Jutland warnings of strong winds and storm with gusts of wind with hurricane strength have been issued from 8:00 until 17:00 on 10 August ( Jammerbugt, Thisted, Frederikshavn and Hjørring), this is also the case from 04:00 to 11:00 in Varde, Holstebro, Lemvig and Ringkøbing-Skjern.
Also strong winds will be blowing at Storaalborg, Læsø, Morsø, Herning, Skive, Viborg, Struer, Brønderslev, Vesthimmerland and Rebild on 10 August from 05:00 to 16:00, as well as at Esbjerg and Tønder.
For the rest of Denmark – meaning West and South Zealand, Lolland-Falster, Funen, Copenhagen, North Zealand, South Jutland, Odder, Vejle, Kolding, Samsø, Horsens and Hedensted, a warning has been issued of very heavy torrential rain in the timeframe between 21:00 on 9 August and midnight on 10 August.
There is risk of heavy rain of between 25 and 35 mm over a six hour period and 15 mm in just 30 minutes.
Heavy rain means risk of flooding of basements and large amounts of water on the roads (aquaplaning), in viaducts etc.
You can follow the weather at dmi.dk