Danish designer fashion brands to look out for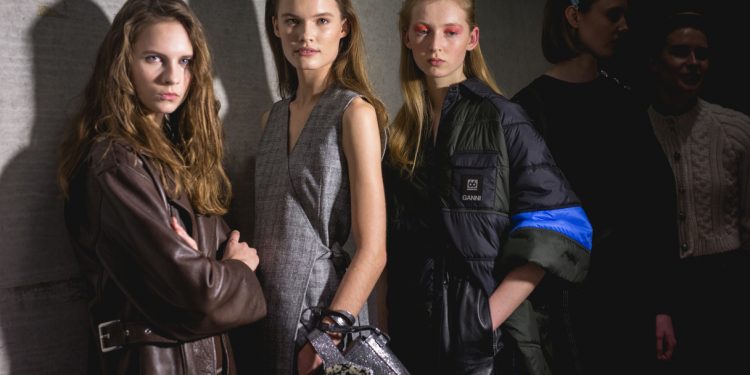 There are plenty of great – even if small – Danish fashion brands to look out for. Find here a few fashion tips.
The article continues below.
By Bente D. Knudsen
As an expat you may never have heard about them. Take the opportunity while you are here to browse their selections – maybe they can inspire you to try something new?
Ganni – a Danish fashion brand based in Copenhagen. It was founded in 2009 by Ditte and Nikolai Reffstrup. Sold in more than 400 stores worldwide and in 18 concept stores in Scandinavia. For women – the style is advanced contemporary, with both a relaxed and chic look.
"At Ganni we strive to design high quality clothes, which can be worn in many different ways, allowing women to find their own individual style," says Creative Director Ditte Refstrup.
Mads Nørgaard is the second generation after his father Jørgen Nørgaard, running the fashion brand Nørgaard Copenhagen, with its iconic store on Strøget in Copenhagen.
Their most famous item is the stripped T-shirt with 3/4 quarter sleeves. The T-shirt is really a signature item for Nørgaard Copenhagen and it doesn't change its basic design from one collection to the next.
" When we create new collections season after season expect a core of classics as our fashion point of departure," says Mads Nørgaard. Their collections are for men, women and children.
Second Female was launched in 2000 in Copenhagen, and creates feminine and sophisticated easy to wear essentials designed in a palette of soft colours and refined prints, including feminine blouses, everyday dresses and fashionable knitwear.
"Our design philosophy and aim is to create a relevant wardrobe that embodies all the comfort and confidence a woman needs to express her personal appearance," as stated by Second Female.
The article continues below.
Stine Goya was established in 2006 in Copenhagen by Stine Goya after she graduated from Central St. Martins in 2005.
With a feminine palette of colours and unique, artful prints cut in elegant and feminine silhouettes, she creates collections of clothing and accessories that encourage women to express their individuality.
The article continues below.
Mos Mosh was established in 2010. Its first collection concentrated on jeans and pants – well fitted, made of high-end fabrics and with a clear visual signature. Since its inception, the brand has expanded the collections with raw and delicate tops, rugged jackets and fine leather garments.
The brand has established itself as a keeper in the market of today's fashion as a luxury jeans and tailoring wear.
"We started out with denim and advanced into collections," says one of the founders.
Rabens Saloner was created by Birgitte Raben Olrik.
"I like women that dress for themselves and create their own identity. Personality is important, but you have to dress accordingly. I design for women like that – women with a strong sense of personality. And I want you to feel good in my clothes," she says about her ambition.
Most of the collections she creates on her many journeys to exotic and hidden places in the East, as she strives to find small artisans to help bring her collections to life.
When you carry a garment from Rabens Saloner, you stand out. If not by the design, then by the luxurious fabrics, that are often handmade and hand-dyed by small artisans in Asia.
Elise Gug graduated from the Danish Design School in 1982 and started designing her own classic collections inspired by classic icons such as Grace Kelly and Audrey Hepburn.
When wearing her designs, women should have a sense of empowerment and classic style says Elise Gug, and that is still her mission today after almost 30 years of designing.
Since 1994, the Elise Gug collections are made in Italy using the finest Italian fabrics and produced with an eye for quality and tradition, but also with the Italian love for informal elegance in mind.
In 2008, she received the distinguished certification as 100% 'Made in Italy', as the only foreign brand.