Too many are gathering in large crowds – STOP DOING SO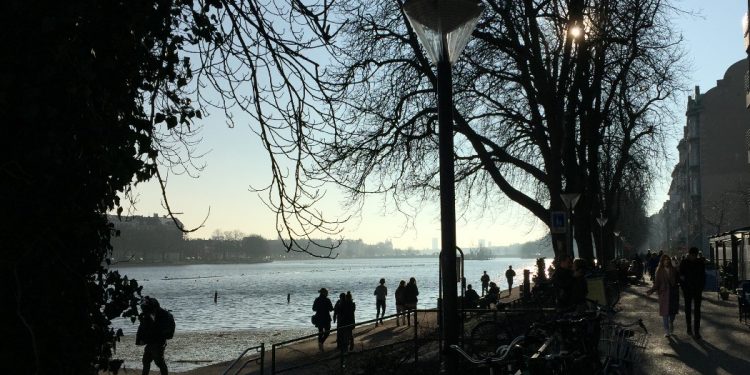 With the lovely weather the past days and announced sunny days for the weekend, the Danish Head of Police issued a strong warning.
The article continues below.
By Bente D. Knudsen
Danish police's method of talking to people telling them to spread out and to stop their picnicking with large groups of friends is not enough, as unfortunately, with the fine weather and after a long winter, people are not listening as much as they should.
Therefore, Thorkild Fogde was clear this morning when he issued his warning.
"We will fine people from now on who are not respecting the measures enforced of avoiding crowds and not gathering in groups of more than 10 people."
The fine could be up to DKK 1,500 per person, and even if the police would have liked to avoid this, believing in reasoning and talking to people, the head of police said that they will now start issuing fines to those who do not seem to understand that this is serious and that social distancing is a must.
He underlined that people can of course go for a walk or bike ride and walking together with the members of your household is OK, but he advised against sitting on crowded benches and that large groups in the sun are not going to be tolerated.
The article continues below.
If you are in a park or an area where there are so many people that social distancing is not possible, then go somewhere else.
Keep your distance of preferably 2 meters to other people.
Support our magazine with a contribution of any size
We hope that you enjoy the information, insights and inspiration that we provide. We are a small team and we would like to keep delivering high quality, interesting articles for you to enjoy and your support will help Your Danish Life to continue to produce relevant content for expats in Denmark.
We do not want to put up a pay-wall, so we need your support and if you find our content relevant and worthwhile, we would value any contribution, however big or small, as a token of your appreciation of our efforts.
How to support:
Transfer any contribution to our bank account at: Your Danish Life/ Danish Expat Media Aps
Danske Bank account number: 3409 11405673
Message: Support