UPDATE: Find information about all measures in place until 28 February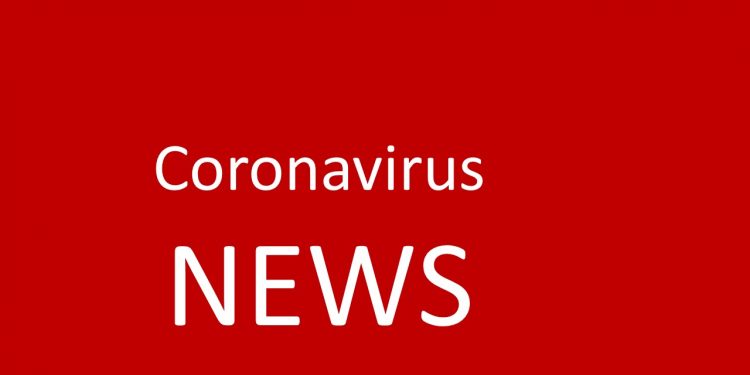 The British coronavirus mutation, B.1.1.7 is expected to be the dominant coronavirus by the end of February, therefore all restrictions in place have been prolonged until 28 February, the Danish health authorities announced this afternoon. Find a full update here.
The article continues below.
By Bente D. Knudsen
The health authorities are worried about the British coronavirus mutation cluster B.1.1.7 and warn that the virus will become the dominant COVID-19 virus by the end of February.
Therefore spread must be kept at a minumum until more of those at risk of a serious COVID-19 illness have been vaccinated.
The problem with the British coronavirus mutation is that it is more contagious, at present the contact figure for B.1.1.7 has been estimated to be 1.07, which means that 100 infected will infect 107, keeping the epidemic growing.
Before Christmas, of the positive tests 2 percent were with the B.1.1.7, in week 2 this had grown to 4 percent and in week 3 they had grown to be 13,5 percent of all positive tests.
The article continues below.
The restrictions aim to continue reduce how people meet both inside and outside of their homes.
A strong appeal has been made that Danish residents reduce their contact points to those in their household and only a very few others, when shopping that only one member of the household does so and to cancel all meetings and appointments, and when meeting with the few contacts to do so outdoors despite the cold season.
The article continues below.
All the present restrictions will be maintained until 28  February:
Right to gather in public areas reduced from 10 to 5
Distancing in public areas, notably shopping, is to be increased from 1 to 2 meters
Present restrictions with closed schools/restaurants/ cultural institutions and leisure and sports facilities, all retail except food, pharmacies, and other necessary shopping such as opticians, must remain closed, this measure was already in place and has thus been extended to 17 January
Outdoor sports facilities and cultural instititions (the ZOOs) who had remained open are to close
Nurseries and preschool, børnehave, institutions remain open but increased daily testing of staff is being examined also parents are encouraged to keep their children at home if possible
Travellers from the UK are not able to enter Denmark without a negative COVID-19 test no more than 24 hours old, this includes all Danish residents as well, who up until now had been able to enter without a test. The test requirement is not a PCR test but those entering without one are encouraged to get one upon arrival.
Scheduled operations and examinations that are not crucial will continue to be cancelled to ensure enough capacity for the rising number of COVID-19 patients in Danish hospitals
Public employees are to work from home whereever possible
Private businesses are encouraged to let their employees work from home.
The authorities stress that the health sector is open and if residents need medical attention, they are to continue to contact their GP or other medical services.
A range of new travel restictions for entry are in place – find our article about them here.
The article continues below.
In order to ensure that all foreign nationals living in Denmark are updated and understand all the measures in place the Danish Health Authority and The Danish Refugee Council have opened a joint hotline and website in 12 languages where you can get reliable and up to date COVID-19 information.
The languages offered are Arabic, Bosnian, English, Farsi, French, Kurmanji, Polish, Romanian, Somali, Tigrinya, Turkish and Urdu.
The hotline is open daily from 17:00 to 19:00 for next six months – including weekends and public holidays.
You can access the hotline at this link  and get answers to your questions in the chat room in the 12 languages. Your questions will be answered during the hotline's opening hours or within 24 hours.
If you wish to speak to someone in person, call the hotline at +45 41 45 30 56.
Support our magazine with a contribution of any size
We hope that you enjoy the information, insights and inspiration that we provide. We are a small team and we would like to keep delivering high quality, interesting articles for you to enjoy and your support will help Your Danish Life to continue to produce relevant content for expats in Denmark.
We do not want to put up a pay-wall, so we need your support and if you find our content relevant and worthwhile, we would value any contribution, however big or small, as a token of your appreciation of our efforts.
How to support:
Transfer any contribution to our bank account at: Your Danish Life/ Danish Expat Media Aps
Danske Bank Account number: 3409 11405673
IBAN: DK68 3000 0011 4056 73
or MobilePay to 2144 1224
Message: Support