Visit the holy pub of Sankt Peder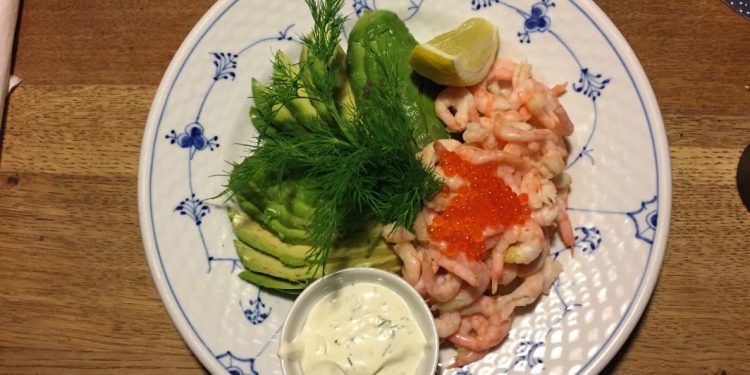 One of the most original Danish lunch places in the Copenhagen area, here you can enjoy great food surrounded by locals.
The article continues below.
By Lisa White   Pictures: Bente D. Knudsen
Want to step back into a moment in time to your Grandfather's pub? Then go to Værtshuset Sankt Peder, a popular eatery for locals and tourists alike.
I had the pleasure of having lunch with a Danish friend who introduced me to the restaurant as a must visit spot to experience Danish life.
You will find folks are sitting outside under awning rain or shine enjoying a beer just as comfortably as the people indoors. The inside atmosphere at Sankt Peder is definitely hygge, the cosy feeling of unpretentiousness done purposely.
The article continues below.
It was the lunch hour and oddly enough we were the only women there for dining. I got the immediate feeling that this was a neighbourhood favourite; as we walked through the entrance, patrons looked up at us in anticipation to see someone they knew.
The lighting was dark but if it were bright, it would seem out of place and less authentic. We were greeted with smiles and I felt welcomed.
My Danish friend told me the décor had not changed in more than 30 years, and in the days when the Tuborg brewery was located in Hellerup, Sankt Peder only served Tuborg beer.
Her husband once when in and asked for a Carlsberg, a big mistake at the time, as the waiter would no longer serve him!
Back then, Carlsberg and Tuborg were in fierce competition, and bars and pubs could only serve one brand! And certainly in Hellerup, the birthplace of Tuborg, Carlsberg was banned.
Of course these days, both brands are owned by the same brewery, and bars can have both brands on tap!
We ordered from a kind waiter who was concerned that we were happy with our seating.
The article continues below.
The menu consisted of a varied assortment of fresh Danish foods, cold beers and wine. I selected a smørrebrød of roast beef with freshly fried onions that was absolutely scrumptious. Prices are reasonable and I hear that the Christmas lunch is one of the best in town.
A popular spot whether for lunch or dinner, reservations are recommended.
Sankt Peder is in located at Sankt Peders Vej 2, 2900 Hellerup. A short walk from Hellerup Station.
Visit their website to book a table and learn more.