What to send home for Christmas?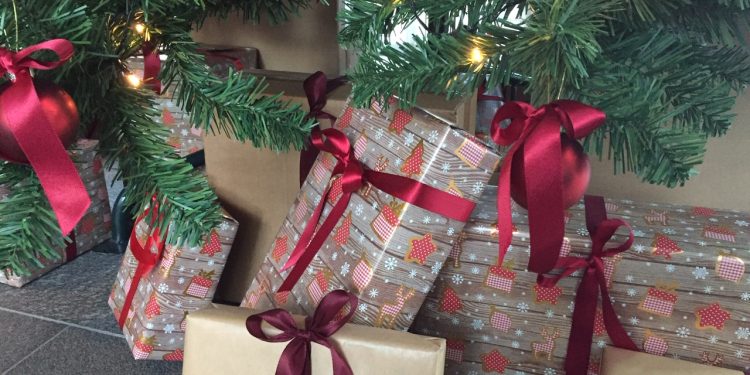 This year you may be sending your gifts for family and friends. But what to buy ? You want something that travels easily, is lightweight, and maybe typical of your life in Denmark. Find a few of our editorial team's tips on Danish Christmas presents.
The article continues below.
By Bente D. Knudsen
Danish Christmas ornaments from designers such as Georg Jensen or Jette Frölich
Christmas decorations, which last from one year to the next, make up great gifts and if you choose designer's items, you can add to your friends' collection each year.
Also, these items are really lightweight and travel easily. For instance, many of Jette Frölich's decorations have to be assembled when they are unpacked – the advantage is that the packages are small and easy to travel with as the contents do not break easily.
Hoptimists
Ever seen those funny little round guys who literally hop happily around? They make up great small design gifts; they are produced in many colours and can be made from either plastic, wood or metal. Developed by Hans Gustav Ehrenreich in the 1960s and relaunched in 2009.
Arne Jacobsen CUP
Durable and unbreakable, the Arne Jacobsen cup from Design Letters made in melamine makes a perfect gift – with the first letter in your friend or family member's name. Or offer a small selection, maybe spelling out a special word?
The typography was drawn by Arne Jacobsen back in 1937 and in 2013, his grandson Tobias Jacobsen, designed the trendy cups with his grandfather's famous letters.
Candles from Skandinavisk
Started by two expats who fell in love with Scandinavian girls and the Scandi lifestyle. They decided to make a living by producing and selling scented candles. Made from vegetable wax with a cotton wick and poured into a painted glass votive.
Certainly not lightweight but maybe the miniature collection could do the trick.
The article continues below.
The advent candlestick
The four-candle advent stick can of course be used all year round; there is an abundant choice and price range. Maybe the flat plate shaped porcelain four-candle stick from Kähler could do the trick – both lightweight and in a flat package.
For the sweet tooth
Chocolates are always popular and if you want something Danish go for the chocolate covered marzipan "bread" from Anton Berg. The Anthon Berg Marcipanbrød are wrapped individually in pink paper.
They are available in several sizes and make up a great gift – the mini marcipanbrød are not difficult to transport.
Or go for the marzipan pigs, available from several chocolate brands such as Summerbird. In Denmark, the marzipan pigs are often used as the present for the person who finds the one and only whole almond hidden in the Christmas dessert – ris a la mande.
Georg Jensen Damask
Does your family love Scandinavian designer brands – but bringing home porcelain from Georg Jensen or Royal Copenhagen may be an impossible task (heavy and easily breakable?). Then maybe go for the Georg Jensen Damask – designer made tablecloths, napkins and tea towels.
The woven tea towels feature a blend of linen and cotton, sold in many designs and colours in pairs of two. Probably the most unbreakable and lightweight Danish design to bring home.