What's On In Copenhagen in February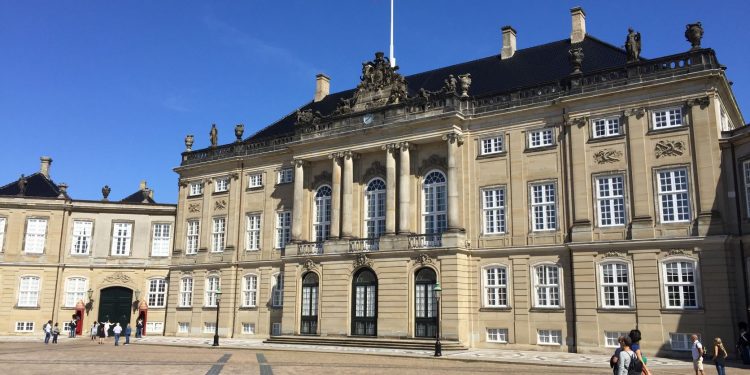 There are activities for all the family to enjoy this month. Here's our pick of some of the best.
The article continues below.
by Louise Chamberlain
Winter Jazz
Thursday 2nd – Sunday 26th February
Winter Jazz is a nationwide jazz festival with around 600 concerts featuring both Danish and international musicians.
From formal concerts at Copenhagen's biggest venues to a more intimate concert in a cozy bar, there's something for everyone. You'll need a ticket for some of the concerts but others are free. You can find all the details on the festival website jazz.dk
Copenhagen Light Festival
Friday 3rd – Sunday 26th February
Copenhagen Light Festival brings a little bit of light to the otherwise dark month of February.
Throughout the month, from Nordhavn to Ørestad, the city is lit up by beautiful light installations. You can explore the many installations by yourself or join one of the festival's guided tours by Segway, canal boat, kayak, or a guided walk. More information here:

Amager Children's Music Festival (Amager Børnemusikfestival)
Thursday 9th – Monday 20th February
A variety of music workshops for the whole family to enjoy. Whether you're into hip hop, reggae, jazz, disco, or classical music, you'll find your groove at this fun music festival.
Tickets: here 
Dining Week
Friday 10th – Sunday 19th February
Sample some of Copenhagen's best restaurants for the bargain price of DKK 241 per person for a three-course menu and a bottle of San Pellegrino sparkling mineral water.
More than 200 restaurants across the country participate in this hotly-anticipated annual event. The most popular restaurants fill up fast so early booking is a must. Information here.
Winter Festival at Copenhagen Zoo
Throughout February
A variety of activities and workshops are on offer at Copenhagen Zoo throughout February.
Monkey around in the trees above the kangaroo and panda enclosures, make a keyring in the creative workshop, sing like a bird at a music workshop, or create an ice sculpture to take home. These are just a few of the activities on offer at this zoo this month. Find full details on their website here.
Support our magazine with a contribution of any size
We hope that you enjoy the information, insights and inspiration that we provide. We are a small team and we would like to keep delivering high quality, interesting articles for you to enjoy and your support will help Your Danish Life to continue to produce relevant content for expats in Denmark.
We do not want to put up a pay-wall, so we need your support and if you find our content relevant and worthwhile, we would value any contribution, however big or small, as a token of your appreciation of our efforts.
How to support:
Transfer any contribution to our bank account at: Your Danish Life/ Danish Expat Media Aps
Danske Bank Account number: 3409 11405673
IBAN: DK68 3000 0011 4056 73
or MobilePay to 2144 1224
Message: Support