Winter break coming up – ideas for free activities to do in Copenhagen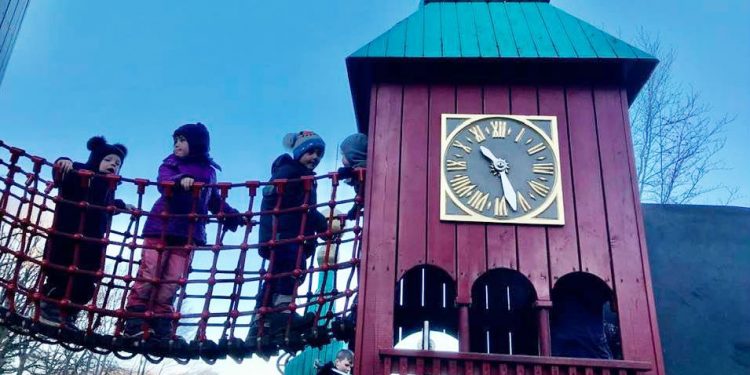 How to get through it? Fear not! Our handy guide will help you get the most out of the week off, without feeling that you're counting down the hours until your little darlings are back at school again.
The article continues below.
By Pippa Thompsen   Picture: Anna Nadia Dill
Winter break in Denmark can feel tough.
Sure, there's no school run but instead you've got the children to keep entertained for a week and it seems as though everyone you know is off skiing or headed to the Caribbean for some much-needed sunshine.
First things first. As we all know, Denmark is expensive so you may not want to plan paid-for activities every day – before you know it you could have spent as much as you would have done on flights to Spain.
Whilst the weather might not delight you, consider some of these free activities before breaking the bank.
The article continues below.
1. PLAYDATES
If your children's besties are not here during the break, how about organising a class-wide play date at a local park? You'll get time with other parents and new friendships can be formed.
2. PARKS
If it's not raining, a trip to the park provides both exercise and fun.
Our favourite is the Dragon Park at Kongens Have by Rosenborg Slot in central Copenhagen. The natural materials and dragons guarding their egg make for excellent imaginative play. Plus there's a cafe by the castle where you can grab a coffee or hot chocolate.
Older children might prefer the skate ramps at Superkilin in Norrebro.
From Klampenborg station, it's easy to reach the Dyrehave. Most of the paths are suitable for bikes and you can burn off a lot of energy here and see who can spot the most deer.
More ideas here:
www.visitcopenhagen.com/copenhagen/activities/parks
www.visitcopenhagen.com/copenhagen/activities/playgrounds
The article continues below.
3.THE FARM PLAYGROUND
Visit the farm animals at the public and free farm playground on Amager. This is a very special playground; here children can experience live farm animals, pet the goat, the rabbit or the pony, check how the pig really smells and much more. All for free.
It is called Remiseparken/Bondegaarden and is located at Peder Lykkesvej 71-73, 2300 København S. Open Monday to Friday from 9:30 to 17:00 and Saturday to Sunday from 9.30 until 16:00.
During the winter holiday week there are daily activities inside the farmhouse and in the afternoon the ponies take children aged 3 to 13 for a ride.
The staff welcomes foreigners and non-Danish speaking children. Located a 15-minute walk from the metro stop DR Byen or take the bus 33. More information here  and find the map on how to get there here.
4.THE BEACH
Our children had their first swim of the year last winter break. Actually, swim is an exaggeration, but they both stripped off and jumped in the sea last February. Best done only if you have a car to keep them warm on the journey home. And don't forget a flask of a warm drink for when they come out of the sea.
If you don't feel like getting wet, a brisk windy walk along Amager Strandpark will definitely put roses in your cheeks.
Sometimes there are activities going on at the nature centre, Naturcenter Amagerstrand, where you can draw, make bonfire bread and so on. They are open during the winter break, although their site is only in Danish, you can always call them and get information in English. Find them here:
Another fun walk is from Ishoj to find Oscar Under the Bridge, one of Thomas Dambo's Six Forgotten Giants. This walk can be combined with a visit to Arken (which runs an art school for children – not free – during winter break. More information here  and at thomasdambo.com
Although the article was written for the warm season find some ideas for wonderful beaches and excursions in our North Zealand Seaside Tour article or look for information here: www.visitcopenhagen.com/copenhagen/activities/baths-and-beaches
5. MERMAID HUNTING
Everyone knows The Little Mermaid (recently graffitied and permanently surrounded by busloads of tourists) but why not take the children for a day out finding Copenhagen's less well-known sirens?
On Pakhuset, you can find the Genetically Modified Little Mermaid by Professor Bjorn Norgaard and not far away, The Big Granite Mermaid, also in Langelinie.
The Black Diamond mermaid is found on Soren Kierkegaards Plads and on the Stroget side of Hojbro (near where the canal tours depart), look under the water to see Suste Bonnen's Agnete and the Merman.
More information here: www.visitcopenhagen.com/copenhagen/planning/little-mermaid-gdk586951
The article continues below.
6.ENJOY THE RAIN
It may well be raining, so make the most of your Danish wet weather gear and go for a wet walk. No umbrellas allowed.
The idea is to enjoy the feeling of getting wet, jumping in puddles and getting muddy.
Come back home afterwards to hot showers, pyjamas and everyone snuggled up on the sofa for a movie. Maybe enjoying one of the fabulous buns, the fastelavnsbolle. Read more about this delicious pastry here.
7.COPENHAGEN LIGHT FESTIVAL
Make the most of the long nights by experiencing the amazing Copenhagen Light Festival.
No need to join a tour, you can pick out the installations you'd like to see and take the children on an after-dark walking tour of their city.
More information here:www.visitcopenhagen.com/copenhagen/planning/copenhagen-light-festival-gdk1098085
8.FREE TUESDAY AT THE GLYPTOTEK
In the heart of Copenhagen, a few minutes from the Central Station, you will find the Ny Carlsberg Glyptotek.
Ideal for the discerning art critic or just a casual family outing, the Glyptotek is a fantastic spot to spend an afternoon.
Although the entrance is free for children until the age of 18, adults are paying, however, on Tuesdays the entrance to the museum's permanent exhibition is free (DKK 60 for the special exhibition running at the moment Palmyra).