Zealand is sealed off to traffic both by road and by train with closed bridges and ferries at a standstill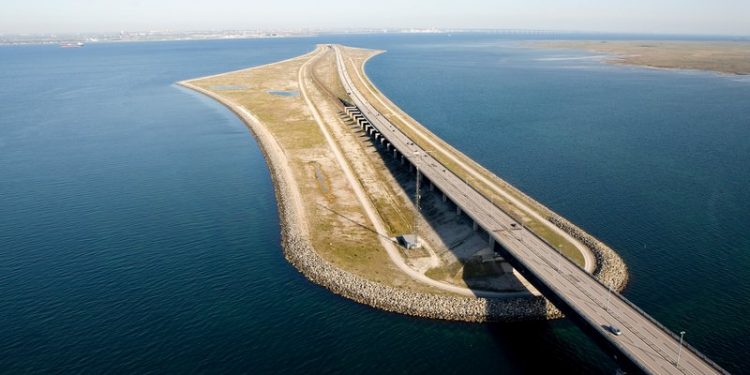 A large-scale police operation has closed all access to and from Zealand this afternoon. The Danish police have closed access to both Storebæltsbroen and Øresundsbroen, creating massive traffic jams.
The article continues below.
By Bente D. Knudsen  Picture: PR/Øresundsbroen
The bridge to Sweden is closed for access at Copenhagen airport, the Kastrup tunnel, and the bridge to Funen, Storebæltsbroen, has also been closed to traffic, all ferries from Rødby to Puttgarten, Gedser to Rostck as well as Helsingør-Helsingborg are also closed the police informs.
DSB informs that trains between Korsør and Nyborg (which normally take the tunnel under Storebælt) are also at a standstill.
It is not known when the bridges will reopen, even if the Øresundsbridge inform on their website that it should reopen at 15:50.
To Danish newspaper Politiken, sources say the measures taken are due to a Police manhunt action.
Copenhagen's Police inform that they are searching for a black Volvo V90 with a Swedish licence plate number ZBP 546. The car most likely has three passengers who are being researched for serious crimes.
Any witnesses are immediately to contact the police at 112, and the police informs that it is important not to try to get in contact with any of the passengers but just to observe and inform the police.
The police recommend staying updated via the police's tweets about the situation or the Danish news. You can also check on rejseplanen.dk and on the Øresundsbroen.dk and Storebæltsbroen.dk
Your Danish Life will of course also keep posting updates about the situation.