Dual career challenges: A HAPPY spouse is the key to SUCCESS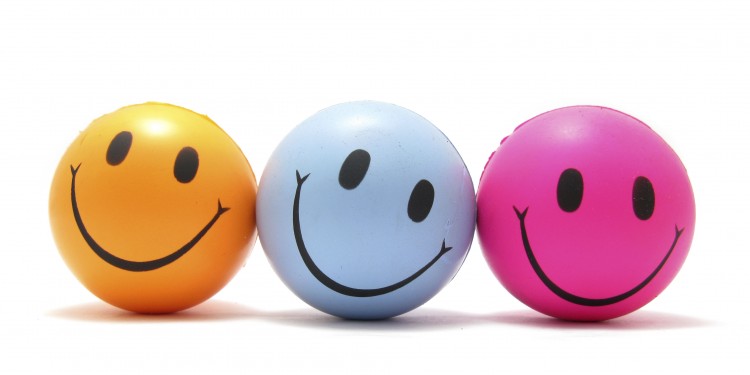 In a world where people are always on the move, you might imagine that any number of things could go wrong with an international assignment. But in reality, there is only one issue that really matters and that is the well-being of the spouse (and family).
By Bente D. Knudsen
If the supporting partner is not happy, it's more than likely that the expatriation won't be a success, and the international employee may end up packing and heading for home long before the end of the assignment.
This struggle to settle your family into a new life while you settle into a new job won't be breaking news to anyone who's experienced an expatriation, but it is an issue that's continuing to grow and beginning to attract the attention it deserves.
The "Global Mobility Effectiveness Study" (latest research from E&Y 2013) found that family and spouse issues are the biggest threats to the success of international assignments.
65 percent of those surveyed cited personal reasons such as lack of adequate schools and inadequate job opportunities for expat spouses as the main reason for failed assignments or early repatriation, up from 61 percent in the 2012 study.
Interestingly, the recent Randstad Workmonitor report from Q1 2016 found that although on a global average 53 percent of those surveyed were interested in moving abroad for work, only 34 percent of Danes were in favour of doing so.
Compared to the other Nordic countries, Denmark ranks lowest as 59 percent of Norwegians and 47 percent of Swedes are willing to move abroad for work. According to Randstad CEO Nima Astanehdost it could be the high level of dual careers in Denmark.
"It can be difficult for both partners to maintain their careers when moving abroad. One of the two in the relationship may have to accept to shift to a lower gear, whereas the other gives it full speed ahead at 120 percent. You just have to compromise, and we (in Denmark) are probably not always good at that," he says to Danish Newspaper Jyllands Posten.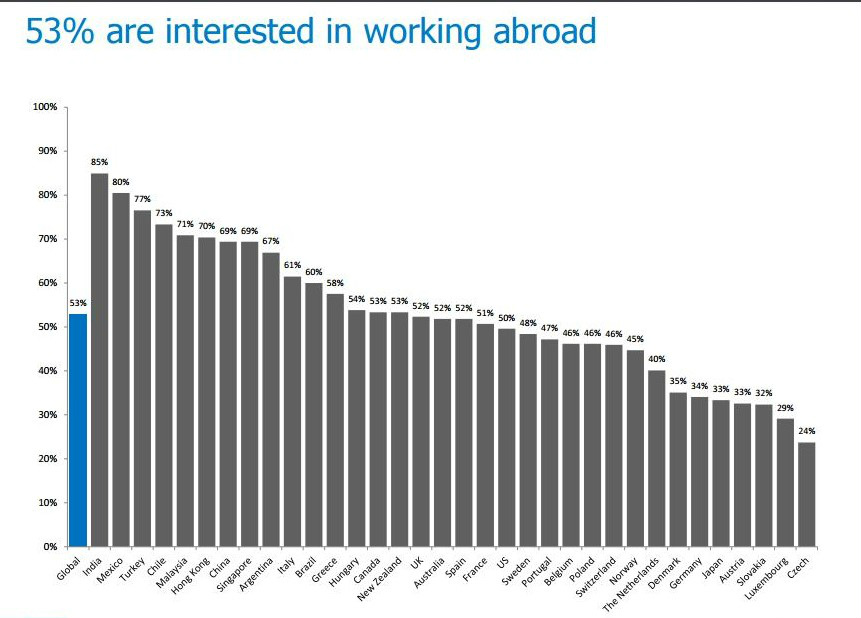 The Dual Career ISSUE  an increasing challenge
The dual-career issue is also a key element in Danish studies among expats here. In the most recent study "Accompanying spouses in a welfare state" (Spousecare 2013), 98 percent of spouses surveyed had a higher education, but only 22 percent were employed.
Asked to quote, which conditions were the most important for them, when choosing a country to live in, their response was;
the children's education
job opportunities for themselves
their partners' career advancement
high quality health service
Recruiting and retaining highly skilled workers is important for the country as a whole, and Danish firms go to great lengths to attract expats. However, the challenges of creating job opportunities for accompanying spouses is not easily solved. Lacking knowledge of Danish becomes an issue as many find out.




Surprisingly English may NOT be enough to get a job
The Integration Act from 2010 adjusted Danish legislation enabling focus also to be put on the needs of the accompanying spouses, granting certain rights such as free Danish language lessons for a specified amount of time.
But despite this increase in their rights and the availability of language lessons, not all accompanying spouses have the energy or wish to start mastering Danish right away. Their first priority is often to move and settle in.
Frustratingly, once accompanying spouses do start to look for a job, the high level demanded from Danish companies concerning Danish language skills comes as an unwelcome surprise for many.
The language is a barrier,because the smaller and medium-sized Danish companies are not accustomed to hiring someone who does not speak Danish, or only speaks it poorly, making it difficult for accompanying spouses to find jobs.
WHAT to do if you think, you would at some point like to work in Denmark?
Start learning Danish as soon as possible
Speak Danish when you go shopping even if the Danes answer back in English
Remember, tuition is free as long as you do not put off when you start for too long, and you can take a course at the time of the day that suits you
If you find Danish difficult, do not despair. You are not the only foreigner to find it difficult. Australian born Crown Princess Mary has admitted that she found Danish very difficult to learn.




Read also our inspiring article on being the trailing spouse: The expat partner conundrum