Enjoy magnificent performances – from your couch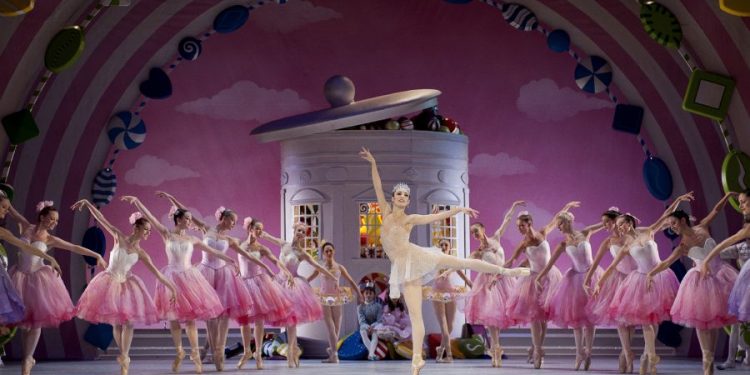 Looking for things to do during this new closure of cultural activites? At the online site of the Danish Royal Theatre, you can stream for free several ballets and operas.
The article continues below.
By Bente D. Knudsen
The new restrictions have forced the old theatre to close its doors, both to the popular winter ballets such as The Nutcracker but also to opera and much more. All scenes are closed at least until the 17 January 2022.
However, the theatre has been able to secure rights to the TV screening of several productions, not least the popular Christmas ballet The Nutcracker, which in the Danish Royal Ballet's version is really enchanting. It enables the whole family to get familiar with the artform of ballet already from a very young age.
The article continues below.
The Nutcracker is put up only every other year (Tivoli has a version of the ballet the other year) and should have been shown all of December 2022. A couple of years ago,  Your Danish Life reviewed the performance of the Royal  Ballet, which you can read here.
Another wonderful ballet, Sylfiden, can also be streamed and here it is the modern version by ballet master Nikolaj Hübbe, the wonderful tale of Cinderella  (Askeport in Danish) as well as the rarely performed opera by Verdi, Simon Boccanegra.
The online platform is called KGL Xtra and is free to use.
The article continues below.
Unfortunately, all information about it is in Danish, but you can find our guide here:
The performances can be streamed on your computer, tablet, or phone.
Open a browser and search for kglteater.dk/xtra or follow this link 
Choose Forestillinger and digital scenekunst
Browse the selection and click on the performance you want to see and press play
Would you prefer to see the performances on your TV?
You can do so by screen sharing via your AppleTV, iPhone, iPad or Mac this guide will take you through the steps.
Support our magazine with a contribution of any size
We hope that you enjoy the information, insights and inspiration that we provide. We are a small team and we would like to keep delivering high quality, interesting articles for you to enjoy and your support will help Your Danish Life to continue to produce relevant content for expats in Denmark.
We do not want to put up a pay-wall, so we need your support and if you find our content relevant and worthwhile, we would value any contribution, however big or small, as a token of your appreciation of our efforts.
How to support:
Transfer any contribution to our bank account at: Your Danish Life/ Danish Expat Media Aps
Danske Bank Account number: 3409 11405673
IBAN: DK68 3000 0011 4056 73
or MobilePay to 2144 1224
Message: Support