Pentecost weekend will be heavy on traffic in both Aarhus and Copenhagen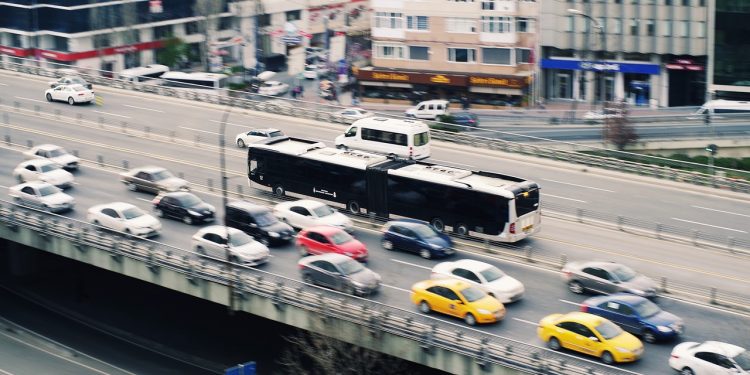 The upcoming long weekend 3 to 5 June, with the 5 June both an international bank holiday and the Danish constitution day Grundlovsdag, will be a traffic challenge as many events in both cities will affect the traffic.
By Bente D. Knudsen
In Copenhagen four cruise ships arrive on Saturday 3 June with an expected total of almost 13,000 cruise ship guests.
They will be wanting to leave the Cruise Ship Terminal area in Nordhavn to go either sight seeing in Copenhagen city,  or to the airport.
Their arrival between 8:00 and 15:00 is expected to affect the traffic situation in the area of Nordhavn and Østerport, but also the traffic in the city centre and the one to and from the airport.
If you can – avoid the Nordhavn area, Langelinie and Østerport on Saturday 3 June.
A total of 850,000 cruise ship guests are expected this season in Copenhagen.
The article continues below.
In Copenhagen the so-called Distortion festival – running from 31 May until 4 June – is also expected to impact somewhat on the traffic situation.
Namely the area around the Town Hall Square, Rådhuspladsen, as apart from music and street partying, there is also free beer from 16:00 to 18:00 on both the 31 May and 1 June.
Also Nørrebro and Vesterbro have their Distortion parties and the 1 June the area around Sønder Boulevard, Halmtorvet and Istedgade will be transformed into gigantic dance-floors. These events are free, however to access the Rådhusplads party you need a paying ticket.
Friday and Saturday the festival moves to Distortion Island at Refshaleøen. Here the party will go on until the early morning. More info at cphdistortion.dk.
The article continues below.
In Aarhus, the year as European Cultural Capital means that, apart from the usual Pentecost weekend events, extra events have been added to the program.
Aarhus municipality is already now warning of massive impact on the traffic, and urging visitors to take their bicycles or use the public transport during the whole Pentecost weekend from 2 to 5 June and to expect somewhat longer travel times
The big events are amongst other the opening of The Garden, the Aarhus Pride Parade, and a large concert with Justin Bieber on the racetracks, Travbanen.
They are expected to attract a large crowd of party seeking people. The events and locations can be found on the map at Aarhus.dk – more info here.