The end is near, soon they will all be lying on the ground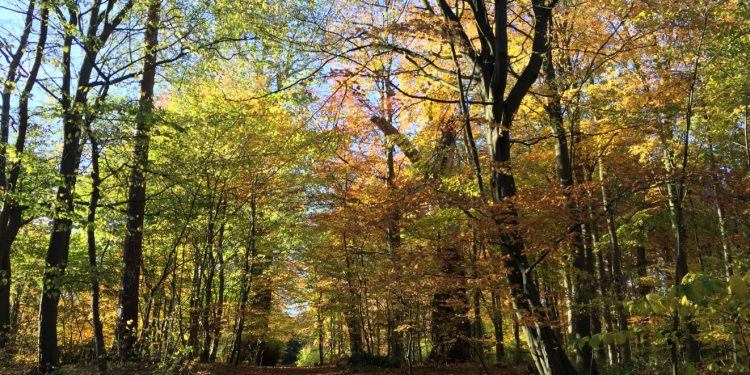 Make the most of the beautiful and brightly coloured foliage before the last leaves drop to the ground, announcing that winter is near.
The article continues below.
By Bente D. Knudsen
If you live close by a park or the forest, you will have noticed how, increasingly, the trees and shrubs have shed their leaves during the last few days to carpet the ground.
Within the next seven to ten days, they will all be bare, as typically from around the 17 November, the gardens, parks and forests are left only with the colours from the evergreen plants.
So the last weeks of November are the ones to spend outdoors as much as possible if you enjoy the multicoloured look of autumn.
DMI's latest seven-day forecast does not hold much frost to make the last leaves drop, instead it will remain mild but wet and the wind will pick up, which could then do the job.
Thursday should be the driest and sunniest day of the week, with temperatures during the day between 5 and 8 degrees Celsius.
Friday will be dry to start with; however, the wind will pick and be strong along the east bound coasts, temperatures will remain mild at between 5 and 10 degrees Celsius.
The article continues below.
The weekend announces a new low-pressure system from the south bringing mild weather with both showers and dry spells and temperatures again mild at 7 to 11 degrees Celsius. The wind will pick up from the south east on Sunday.
If you do want to spend more time outdoors whatever the season -find inspiration in our article here.
Next week, a high-pressure system could build up bringing less rain and more stable dry weather from Tuesday.
In general, the long-term forecast for the next three weeks does not announce much frost or more wintry weather, instead the first weeks of December will also be mild with temperatures somewhat above the normal for the season.
We will keep you posted and look out for signs of more white winter weather in the forecasts.