Time for a bit of Hallowe'en reading – find our best tips here
Pull on your cosiest sweater, light lots of candles, and enjoy the long, dark hyggelige evenings with a good book.
The article continues below.
By Claire Sinclair  Pictures: PR
Hallowe'en is fast approaching and with this in mind, find here our favourite tales of ghosties and ghoulies, best enjoyed with the doors and windows tightly shut!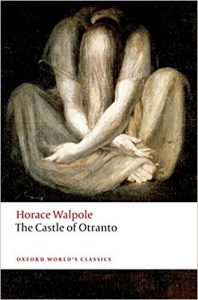 The first of these is The Castle of Otranto (1767) by Horace Walpole. It was the first Gothic novel, and Walpole uses horror, death and romance to create a story of supernatural terror.
Claiming that it is a translation of a mysterious Italian tale from the darkest Middle Ages, the novel tells of Manfred, prince of Otranto, whose fear of an ancient prophecy sets him on a course of destruction.
After the grotesque death of his only son, Conrad, on his wedding day, Manfred determines to marry the bride-to-be, Isabella, who flees through a castle riddled with secret passages.
Don't be put off by the slightly old-fashioned language: the chilling coincidences and ghostly visitations are worthy of a modern horror story. Find it with: ISBN-13: 978-0198704447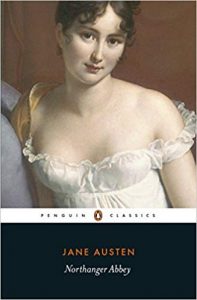 Jane Austen fans will love Northanger Abbey (1818). In response to the popular fashion for Gothic romances in the late 18th and early 19th centuries, Miss Austen tells the story of Catherine Morland, a young and naive lady experiencing her first season at Bath where she makes the acquaintance of Henry and Eleanor Tilney.
They invite her to visit their father's house, Northanger Abbey where, influenced by novels of horror and intrigue, Catherine's imagination runs wild and she comes to suspect that her host, Colonel Tillney, has committed terrible crimes.
As a result, she almost loses Henry's affection and learns the difference between fiction and reality. Find it with:ISBN-13: 978-0141439792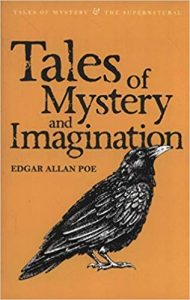 Hallowe'en reading must include the American writer Edgar Allan Poe, who died in 1849 at the age of forty.
During his relatively short life he excelled at several types of writing, from horror and the supernatural to detective stories and poetry. Tales of Mystery and Imagination is a collection which includes his best, most terrifying and bewildering stories: 'The Fall of the House of Usher', 'The Premature Burial' and 'The Tell-Tale Heart'.
In, The Tell-Tale Heart, the narrator decides to murder an old man because of his penetrating pale blue eye, and, having committed the deed, is haunted by 'a low, dull, quick sound – much such a sound as a watch makes when enveloped in cotton'. Find it with: ISBN-13: 978-1840220728.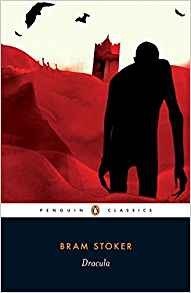 The original vampire story from which all others have sprung is, of course, Bram Stoker's Dracula. The tale of a desperate battle against an ancient and powerful vampire was written in 1897 and has inspired a vast subculture, but the original is still the best.
Jonathan Harker visits Count Dracula's castle in Transylvania to assist his host in the purchase of a house in London. While there Harker has terrifying experiences, and soon after he returns to England where strange events take place.
A ship runs aground on the shores of Yorkshire and its crew vanishes, a beautiful young lady succumbs gradually to a strange wasting disease as her life's blood drains away.
The scientific skills of vampire hunter Van Helsing cannot resist the power of the undead and only the traditional tools of crucifix, garlic and wooden stake are effective weapons against the Count. This is a story which examines sanity and Victorian sexuality – not for children! Find it with: ISBN-13: 978-0141439846
The article continues below.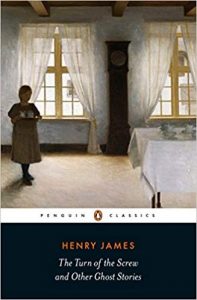 Just one year later, in 1898, Henry James published The Turn of the Screw, which Oscar Wilde described as 'a most wonderful, lurid poisonous little tale.'
A ghost story, it is the chilling story of a young governess who is employed at a country house to take charge of two orphans, Miles and Flora.
The governess becomes unsettled and convinced that evil forces are stalking the children and the reader is left wondering if she is hallucinating or if there are evil spirits at work. Find it with: ISBN-13: 978-0141389752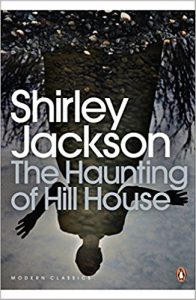 The Haunting of Hill House (1959) by Shirley Jackson is widely regarded as one of the most terrifying stories ever written and has been an inspiration to writers such as Neil Gaiman and Steven King.
Four investigators into the paranormal arrive at rambling old Hill House: an occult scholar Dr. Montague, his assistant Theodora, the heir to the estate Luke, and Eleanor, a brittle, friendless young lady with a dark past.
More and more inexplicable, terrifying events take place as the house concentrates its malevolent powers, readying itself to make one of them its own. Just released on Netflix.  Find it with:ISBN-13: 978-0141191447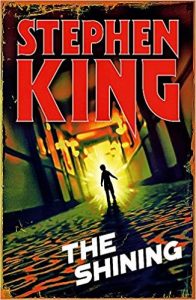 No list of horror stories would be complete without The Shining (1977) by Stephen King. When Jack Torrance accepts the job of winter caretaker for the Overlook Hotel in Colorado, his wife Wendy and son Danny accompany him.
Danny is a 'shiner' and glowing with psychic energy so, when the hotel is cut off by blizzards and snow, his psychic visions get out of control and the supposedly empty rooms and hallways develop a life of their own.
Fuelled by supernatural forces – or is it the abuse he suffered at the hands of his father – Jack is impelled towards committing murder. A classic tale, which was made into a film directed by Stanley Kubrick and starring Jack Nicholson. Which will you choose? Find it with: ISBN-13: 978-1473695498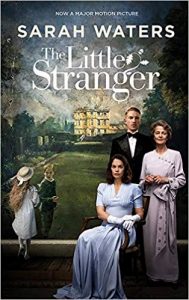 Sarah Waters's novel The Little Stranger is the gripping story of the Ayres family who have lived in their Georgian house, Hundreds Hall, for generations. Once grand and impressive, the mansion has fallen into disrepair, and the owners are struggling to keep it from crumbling away.
Called to attend a patient at the Hall, a doctor finds his life terrifyingly intertwined with Ayres, as he is drawn into their apparently haunted home. Find it with:ISBN-13: 978-0349011431
The article continues below.
Adults who are podcast addicts will enjoy Aaron Mahnke's Lore and Richard Maclean Smith's Unexplained, both available on iTunes. And, for children, Neil Gaiman's M is for Magic and Coraline will give hours of entertainment, especially read aloud snuggled up on the sofa.
For independent readers the Goosebumps series by RL Stine is always popular, but a word of warning, check the content for your child before reading or be prepared for nightmares!
I have never forgotten the one my seven-year-old brought home about the puppets who came to life in the attic…
We hope you enjoy our selection of scary stories. Sleep well!
Where to find the books? Read also our article on what the Danish Libraries can do for you here.